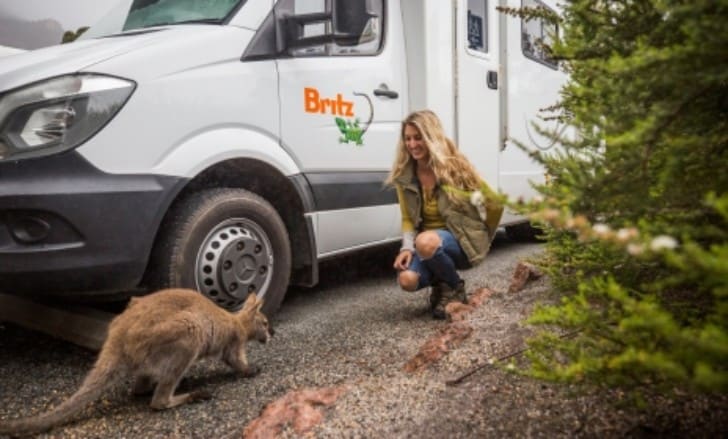 Starting your motorhome or campervan journey from the bustling Brisbane airport?
Brisbane, Queensland's picturesque capital, is a hotspot for campervan hire. It's the ideal launchpad for both short and extended road trips. The city's proximity to diverse destinations – from native bushlands and pristine beaches to wine regions and World Heritage-listed national parks – makes motorhome rental in Brisbane a popular choice.
Famous regions to visit on your Brisbane campervan hire holiday
Within a short drive from Brisbane, you can explore renowned regions like the Gold Coast, Sunshine Coast, and the breathtaking Scenic Rim. Recently, Lonely Planet recognised the Scenic Rim as one of the top 10 global regions to visit! But there's more to discover when you hire from Brisbane.
Get off the beaten track on your Brisbane campervan hire holiday
While many opt for the usual Brisbane to Sydney route, a lesser-known but equally mesmerising destination awaits – the Granite Belt. Nestled over the Great Dividing Range near the QLD/NSW border, this region, though just three hour's drive from Brisbane, remains a secret to many. With cheap campervan options available, it's an affordable and unforgettable adventure.
Getting to the Granite Belt from Brisbane on your campervan hire holiday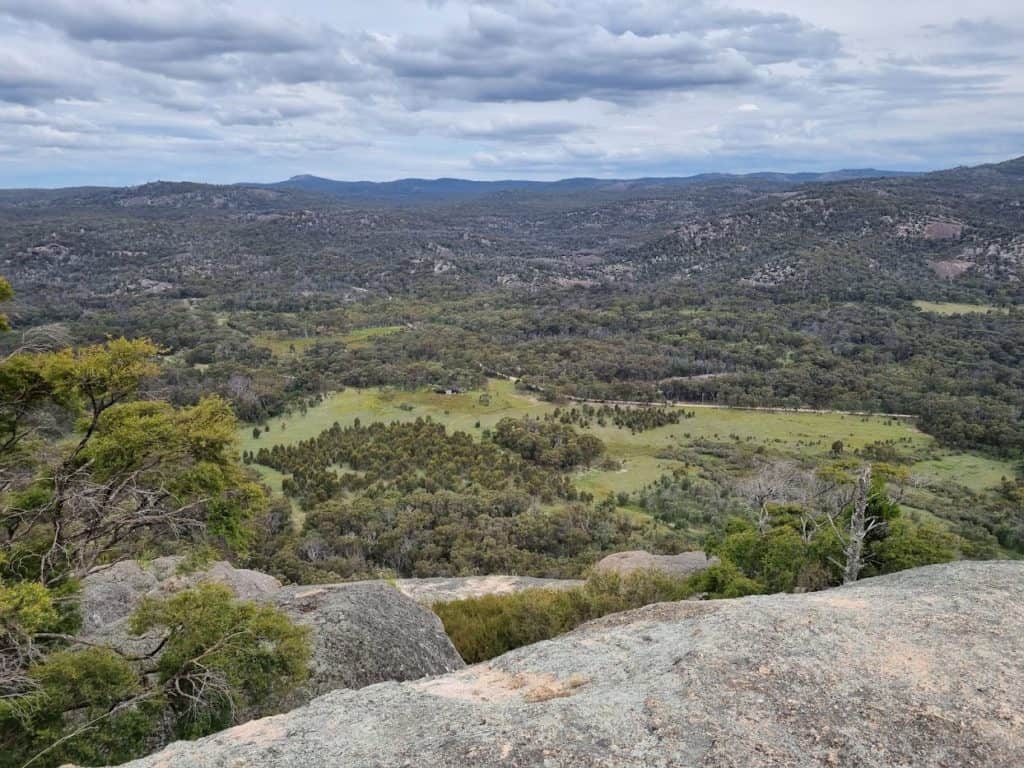 After picking up your vehicle from our Brisbane campervan rental depot, set your sights on Stanthorpe, the Granite Belt's largest town. Remember, with motorhome holidays, the journey is as enriching as the destination. En route, consider a detour to the majestic 40 m-high Queen Mary Falls. But be wary of GPS shortcuts; always cross at Cunninghams Gap and then head south. Avoid any routes that seem like goat tracks, especially when driving a motorhome or campervan.
Keen to detour to Queen Mary Falls? Then this bit of information is vitally important.
You may think that your GPS has found a short cut from the Brisbane campervan hire depot to the Falls. You must cross at Cunninghams Gap, THEN head south towards Queen Mary Falls once you're on the other side. If your GPS is suggesting an alternative way you'll probably realise an hour later that your GPS wants you to cross the Great Dividing Range on a glorified goat track. This is not a great look as the 2WD campervan and motorhome hire vehicles are only allowed to travel a maximum of 10 – 12 km on well maintained unsealed roads to recognised campgrounds…which rules out goat tracks!
Discovering the Granite Belt on your campervan hire holiday from Brisbane
Nearing Stanthorpe, you quickly realise how this region got its name as huge granite boulders begin to appear in the surrounding landscape.
At 1,000m above sea level, the Granite Belt has a much cooler climate than elsewhere in Queensland and lends itself beautifully to fruit-growing. As well as romantic campervan hire holidays…haha! All manner of stone-fruit is grown here but the region is particularly famous for apples…and more recently, grapes. Being one of the few places in Queensland that is cool enough for winemaking, fermenting the grape is far from a new endeavour here. However, it got off to a bit of a slow start.
The short history of grapes (and manners) on your visit to the Granite Belt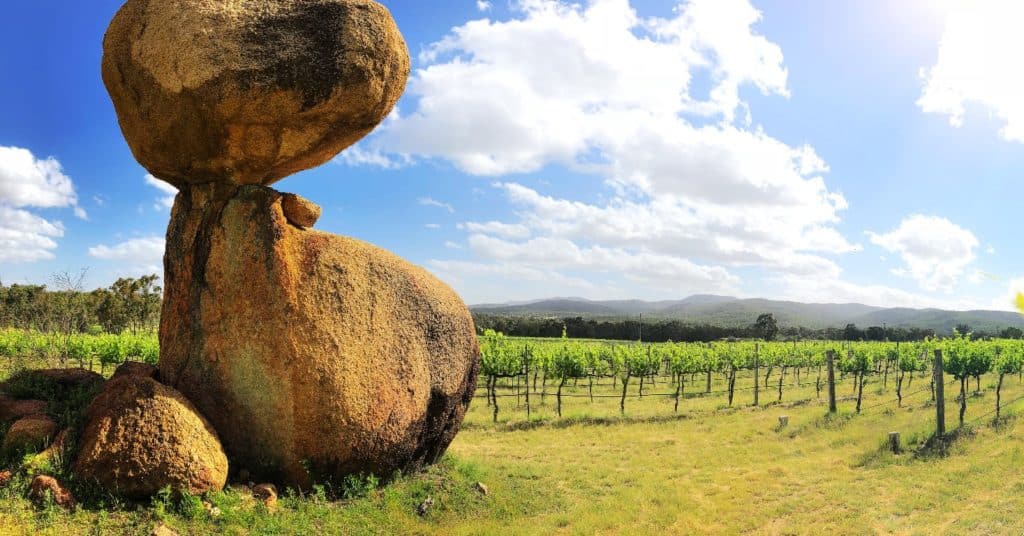 The first vine was planted in the region the 1860s by the local Catholic parish priest, purely for ceremonial use. And, we're going to call it; quality probably wasn't the primary focus back then! Many Italian families that settled in the region thereafter also grew vines for their own consumption. However, the volcanic soil and local climate was not ideal for the popular grape varieties of the time. Compared to some other emerging wine regions in Australia, such as the Barossa or the Hunter Valley, it was accused of having little terroir. Which is basically French for 'being able to taste the quality of a wine region through the wine'. The region was known for predominantly producing 'table wine'. Or as some southern swillers rather rudely dubbed it; 'rough red'.
But this was all about to change! In recent years wine growers discovered that these unusual conditions are, in fact, perfect for some lesser-known grape varieties. And in a bid to showcase these rare and delicious wines, the quirkily named Strangebird Alternative Wine Trail was born. This self-drive wine trail showcases 24 lesser-known wine varieties, such as Roussanne, Barbara, Mourvèdre, Petit Manseng, Durif and Vermentino. As ever when exploring a wine region from Brisbane on your campervan hire holiday, either designate a driver or join one of the many wonderful wine tours!
Exploring the Granite Belt with Brisbane Motorhome Rental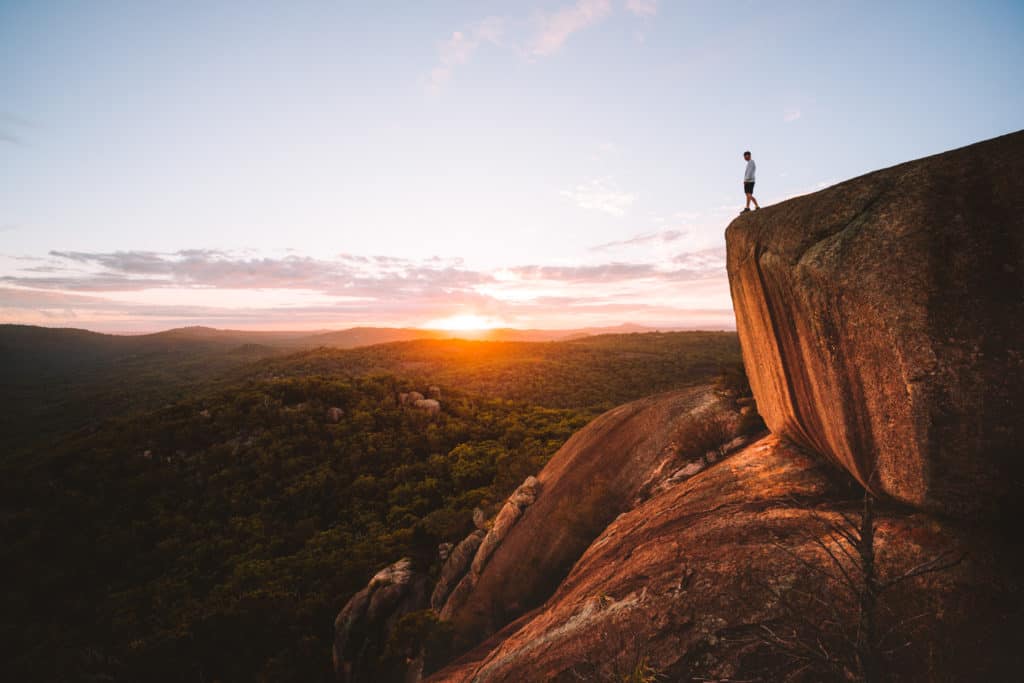 The Girraween National Park is a must-visit. Ideal for nature lovers, it offers a plethora of hiking trails suitable for all ages. For more details on what the Granite Belt has to offer for those on a motorhome holiday, check our website.
When to Embark on a Motorhome Hire in Brisbane Adventure to the Granite Belt?
This very much depends on the kind of campervan hire holiday that you love best! Dreaming of long walks and exploring the vineyards and interesting little cellar doors? Then grabbing a Brisbane campervan hire for an autumn or spring Granite Belt holiday is ideal for you!
Autumn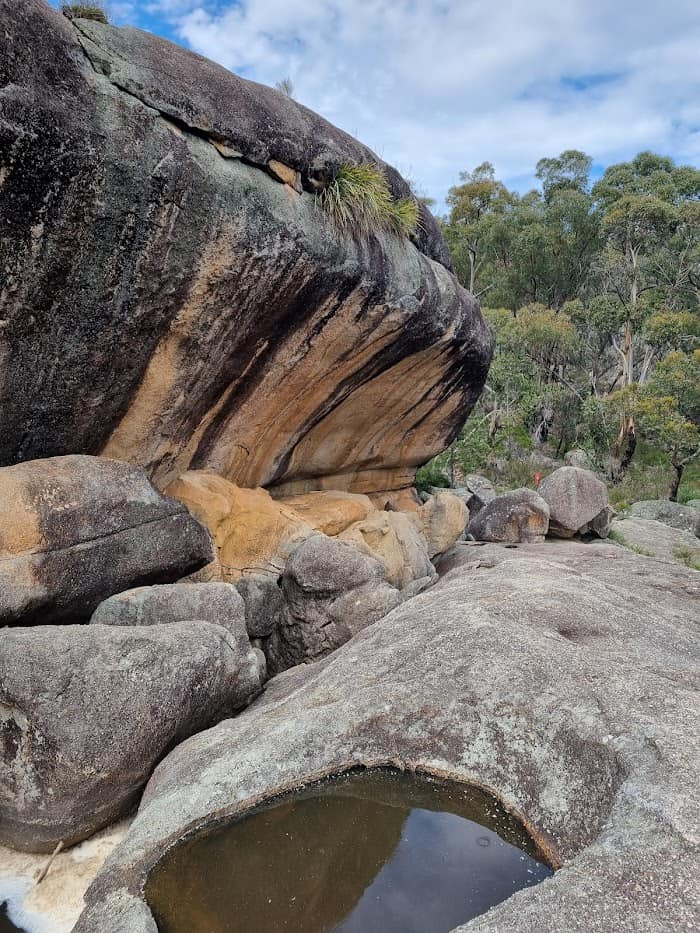 Autumn. Think warm sunny days, cool crisp evenings, clear blue skies and trees ablaze with autumn leaves. If you're travelling in autumn, you may also like to time your campervan hire holiday to coincide with the biennial Stanthorpe Apple and Grape Harvest Festival. Held over 10 days in March, this fun-filled festival features parades, grape crushing and apple peeling competitions, food events, markets and music.
Spring
Spring is magical in the Granite Belt, especially if you plan to spend some time in the magnificent Girraween National Park. This time of year, native orchards and wildflowers line the roadsides, and the bush is alive with colour as every plant from the towering gums, the blossom-covered wattle, little shrubs and even the moss has covered itself in flowers! The air is fresh and sweet with the scent of blossom, and the birds and native animals gather to enjoy the delicious feast.
Winter
Winter is cold in the Granite Belt. In fact, Stanthorpe is officially Queensland's coldest place and even gets a sprinkling of snow from time to time! If grabbing a campervan hire for a Brisbane winter escape, we highly advise booking into a powered caravan park. Explore during the day when it's lovely and cool, then in the late afternoon it's time to relax! As the mercury begins to drop, your warm cosy little home on wheels is waiting for you! Whip up a delicious gourmet meal in the fully kitted-out kitchen. Then then relax in comfort with onboard heating, spacious dining area and warm snuggly bed. Opt for a motorhome rental equipped with heating for a cosy experience.
Summer
Summer days are warm but without any of the humidity of coastal Queensland.  This is one of our favourite times to visit, particularly if you are looking for a family campervan hire adventure.  Whether you're looking for pick up and drop off locations in Brisbane or planning to drop off in another city, our services cater to all your needs. So, gear up for an unforgettable motorhome holiday starting from Brisbane!
What is the best campervan to hire for a trip from Brisbane to the Granite Belt?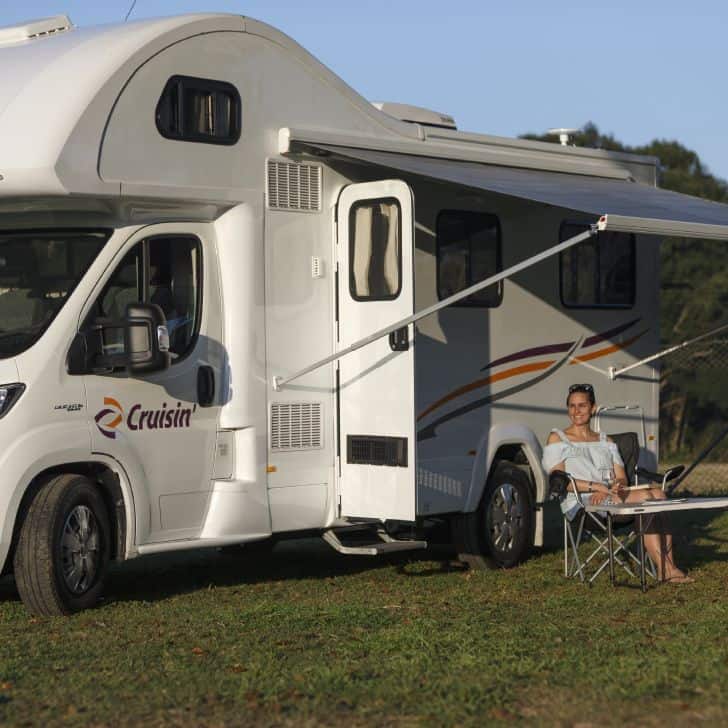 As you've probably realised, this depends on who you're travelling with, when you're travelling and what you want to do! We have a large range of choices when it comes to Brisbane campervan hire.
At Gallivanting Oz, our friendly and knowledgeable travel team is available whenever you need us, to answer any questions you may have about campervan and motorhome hire in Australia.
Secure the best deal. Choose from one of Australia's biggest range of vehicles. Enjoy the best customer service. We can't wait to hear from you!
Some images supplied courtesy of Granite Belt Wine Country, Queensland, Australia