Planning a Melbourne campervan hire and have 7 days to explore? What could you do? We're glad you asked!
After a recent trip by one of our team members, we can give you an example of what you can do in a 7-day Melbourne campervan hire.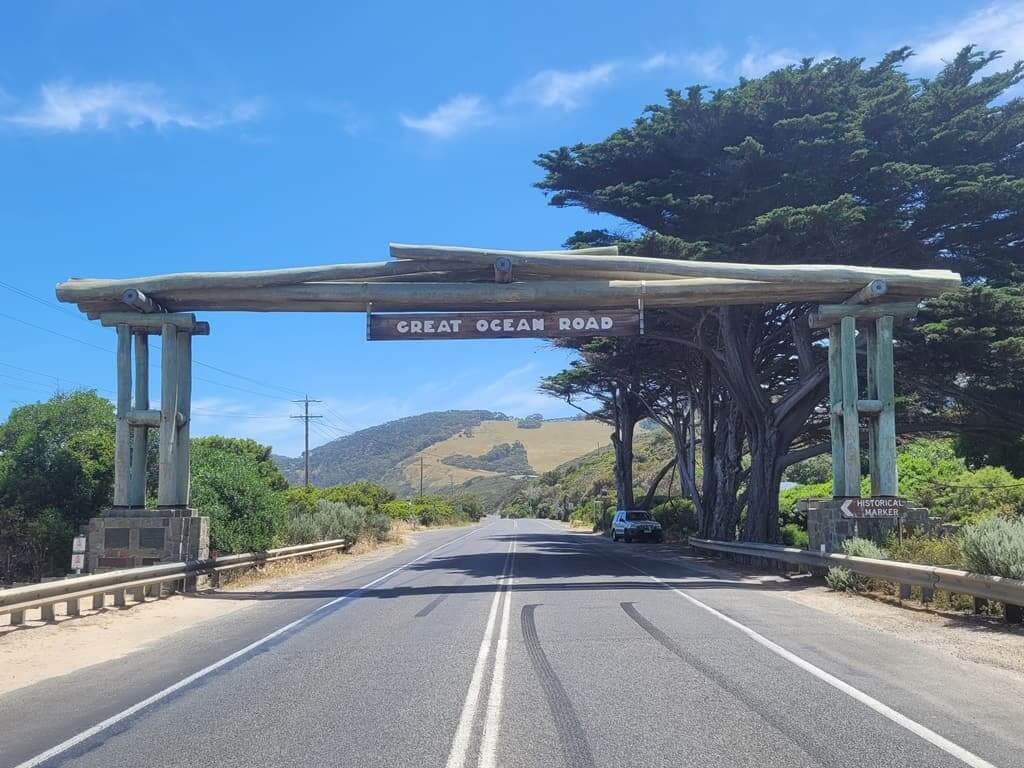 All our partner depots are situated west of Melbourne CBD. This makes it perfect for picking up your motorhome hire and setting off on this example of a 7-day adventure.
Within an hour of picking up your Melbourne campervan hire, you could be facing the world famous stretch of road known as the 'Great Ocean Road'. Marking the start of this epic journey is an entrance you can't miss!
Great Ocean Road
We'll recap a few highlights here, however you can also pop across to another blog if you'd like more detail on Melbourne Motorhome Hire and the Great Ocean Road.
The stunning Great Ocean Road drive runs for 240 km along some of Australia's most jaw-dropping coastline. Starting at Tourquay, after picking up your Melbourne campervan hire, you'll wind your way east across the southern coastline of Australia. Try to keep your eyes on the road! It's easy to get distracted with the glistening blue ocean and white sandy beaches. Be sure to stop and take lots of picture postcard photos!
A stop not to miss, is at the little seaside holiday town of Lorne. Here you can stroll the golden beaches and sink your toes into the sand and breath in that fresh salty air!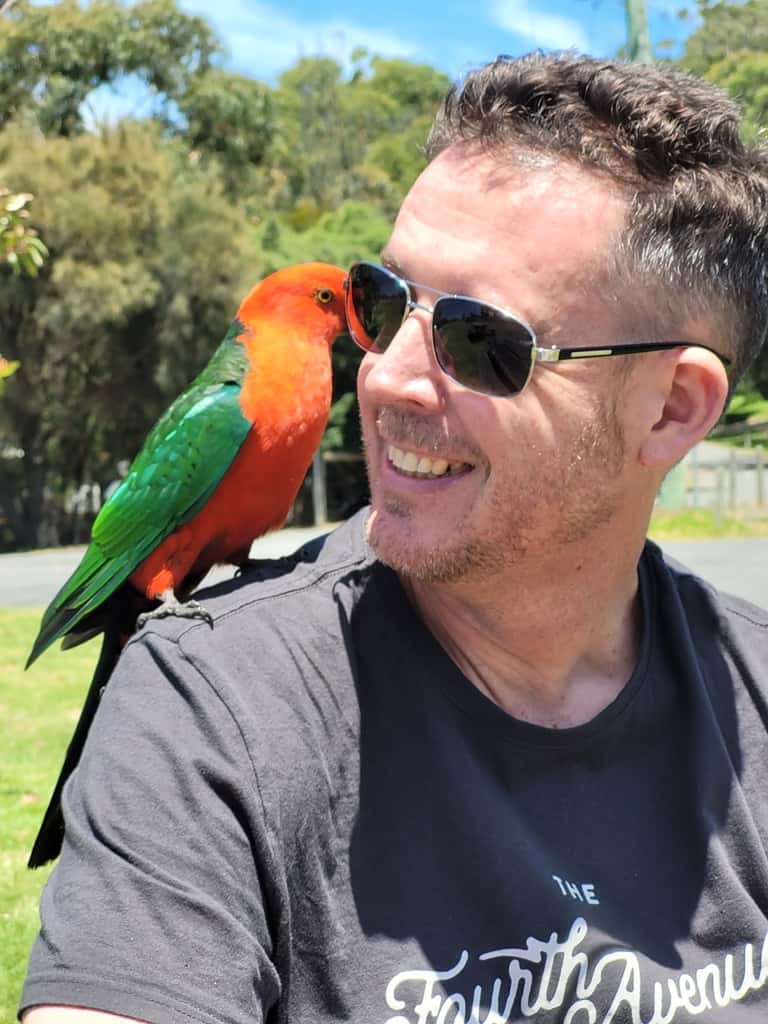 Fancy a little koala spotting?
If you fancy doing a little koala spotting, an hour further on along the Great Ocean Road is Kennett River. This is touted as being one of the best places to see koala's on the Great Ocean Road. Navigate yourself to Kafe Koala car park, pick yourself up a delicious flatbread sandwich while you are there, park up and walk along Grey River Road. One sure way to know you are in the right spot is seeing other tourists staring upward into the trees! They have lots of other wildlife here too. Our team members husband had a very close encounter with a king parrot!
Next up you could hit Apollo Bay for a spot of R and R! Here it's a foodies delight – home of the freshest seafood! There are many walks here also as Apollo Bay marks the entry point to some fantastic Otway walks. There's also lots of fun family activities, markets and beaches to enjoy.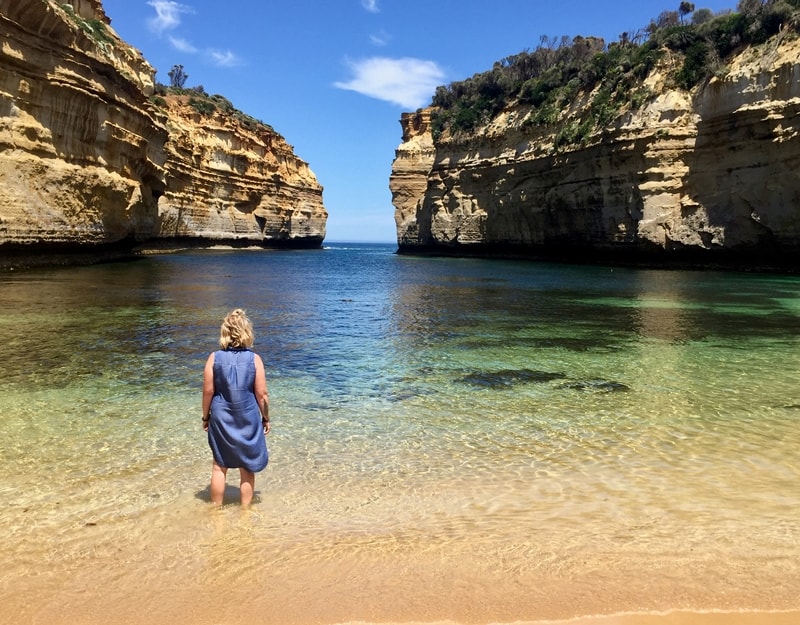 Your next stop on the list must be Loch Ard Gorge. This place will leave you speechless. This unassuming spot is tucked away in the coastline hidden behind the low growing bracken vegetation you'll see along this stretch of the Great Ocean Road.
The jewel in the crown…
Just 5 minutes down the road, known as the jewel in the crown, you'll find the eagerly awaited Twelve Apostles. This sight often seen on many advertising campaigns around the world is a must see. A word of caution it is a popular destination. It can get busy here!
As you near the end the famous coastal road, you could make your way over to Port Fairy. Here you could stop for a night in your Melbourne campervan hire, in this very charming fishing village. Streets lined with 19th Century cottages, great Norfolk pines and old stone churches, it makes a great spot to end a fabulous day.
The other good reason why Port Fairy is a great place to stop, is because it's just a 2 hour drive to Halls Gap in Grampians National Park.
Grampians (Gariwerd) National Park
Here you'll find there are more walks you can shake a stick at, so plan your time here wisely. It will depend on what type of activities you want to do that will determine how much time you want to stay. You will pretty much find everything here! Also found here is some of the best examples of ancient indigenous rock art.
You'll want at least a couple of days here! This series of 5 spectacular sandstone ridges running north to south offer an impressive landscape of peaks and valleys. There are lookouts with stunning panoramic views as well as a number of impressive waterfalls. The Grampians is one of Australia's most-loved hiking destinations for a reason. It's absolutely stunning in Spring but is fabulous to visit all year round!
You'll also find the surrounding area well known for its local produce and quality wines. You won't be disappointed in heading out this way. If you wanted, you could head to the Grampians directly via an inland route with your Melbourne campervan hire instead of via the Great Ocean Road.
Heading back to Melbourne with your campervan hire
To begin the loop back around towards Melbourne, we suggest detouring to St Arnaud. Here you will pick up the Wimmera-Mallee's silo art trail. A vision of one local resident, Kyle Torney, who saw the transformation of the local silo's into major works of art! It may not sound interesting to everyone, however, once you see them for yourself, we're sure you'll be impressed. We provide more pictures and information on travelling in a motorhome hire from Melbourne and visiting Victoria's wild west in another blog on our website if that is of interest.
Bendigo
Heading back south towards Melbourne with your campervan hire, we'd suggest a stop in at Bendigo. This surprisingly vibrant and contemporary regional centre boasts beautiful streets. With its historical buildings, Chinese heritage and living museums – you'll see a visible legacy from the 1850s of the worlds greatest gold rush. While you are here, pop along to the Central Deborah Gold Mine.
You'll also find that Bendigo boasts a flourishing art and culture scene. Here you'll find one of the country's oldest, biggest and best regional galleries. The Bendigo Art Gallery.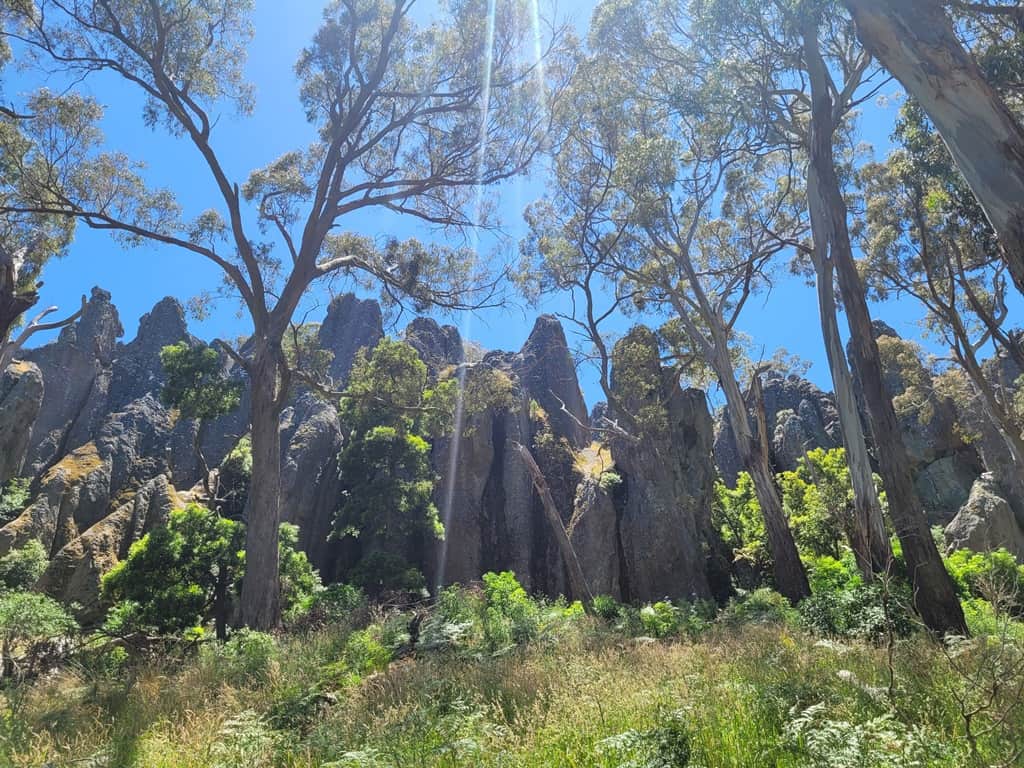 Before dropping your campervan hire back in Melbourne, stop at Hanging Rock. An hour south of Bendigo you'll find the Macedon Ranges most famous landmark. Hanging Rock is a rare volcanic formation and is one of the best examples of a volcanic plug or mamelon in the world. It has been exposed to considerable weathering and erosion, resulting in a conglomeration of unusual rock formations. It's a quick and easy (although relatively steep) walk up the summit trail. At the top you'll find incredible rock formations and picturesque views. Definitely worth the time if you have it. Allow 2 – 3 hours here.
From Hanging Rock it's a cruisy 40 mins – 1 hr drive to Melbourne airport – close to the majority of depot locations.
This is just one example of how you could spend 7 days with your Melbourne campervan hire.
If you are looking for more inspiration, check out our Travel Route Suggestions.
Get in touch if you are looking for a motorhome holiday and would like to find out more! You can also see a large range of campervan and motorhome hire vehicle options on our website if you'd like to take a look before speaking with us.
We look forward to helping you plan for your Melbourne campervan hire road trip, or from one of our other depot locations around Australia.