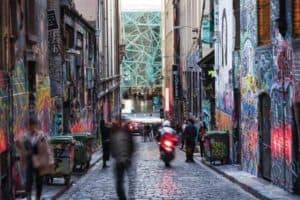 Are you looking for an adventure with a difference? Then let us help you arrange a motorhome hire from Melbourne. You'll be able to hit the road with all of the freedom that a motorhome adventure offers. We all know that Victoria has several iconic places to visit however there's also some awesome lesser-known places too. Why not create wonderful memories on a journey through the North-West of Victoria. There is so much more to see than you expect!
The region known as the Wimmera covers the dryland farming area in West-central Victoria. South of the Mallee region, covers the most North-westerly part of Victoria – collectively they are known as the Wimmera Mallee. The Wimmera was named for an Aboriginal term meaning boomerang, throwing stick, or spear thrower. The name Mallee is said to be derived from an Aboriginal term denoting a scrubby species of eucalyptus.
There's no one set path to follow, which makes it a great idea to arrange a motorhome hire from Melbourne.
Head North, where at every turn there is something new to discover. Create your very own unique road trip visiting some of Victoria's quirky smaller towns and wonders of the West.
It gets even better, in this region you can also do some gallivanting around the amazing Victorian Silo Art Trail. This is an experience you won't find anywhere else in the world.
What is the Silo Art Trail I can visit in my motorhome hire from Melbourne?
The silo art trail celebrates regional Victoria in a modern and accessible artistic context. Known as Australia's largest outdoor gallery. It features epic artwork painted onto huge silos scattered throughout the area. Thus providing an insight into the true spirit of the Wimmera Mallee. The trail recognises and celebrates the regions' people through these large-scale murals that have been painted onto the grain silos by various artists.
The first silo to be painted with artwork was in the town of Brim back in 2016. It attracted plenty of attention and visitors to the region and from there the idea for a trail was born. There are currently 11 painted silos with others under construction and planned to be added in the future. Find out more information about the Silo Art Trail and where the silos are located.
The Silo Art Trail is easily accessible in a motorhome hire from Melbourne.
What are some other places of interest to visit in the Wimmera Mallee Region with your motorhome hire from Melbourne?
There are so many gems to explore when you visit this region in a motorhome hire from Melbourne. We're going to share just a few of our favourites here.
St Arnaud
St Arnaud is a former gold mining town. Its known for its impressive historic streetscape of old pubs, shops and elegant two storey buildings. This quaint little town also has an art trail of its own! A local artist, Kyle Torney has painted the walls of buildings throughout the town. These are images of legends and residents of the town, past and present. One wall located in the main street is a portrait of a woman. She grew up in St Arnaud and became a teacher who taught Kyle art in Year 12. Another one close by, pays tribute to the efforts of the local St Arnaud CFA volunteers featuring a member cradling a baby Koala rescued from a bushfire. There is also a painted silo located in St Arnaud depicting an image that pertains to St Arnaud's golden history.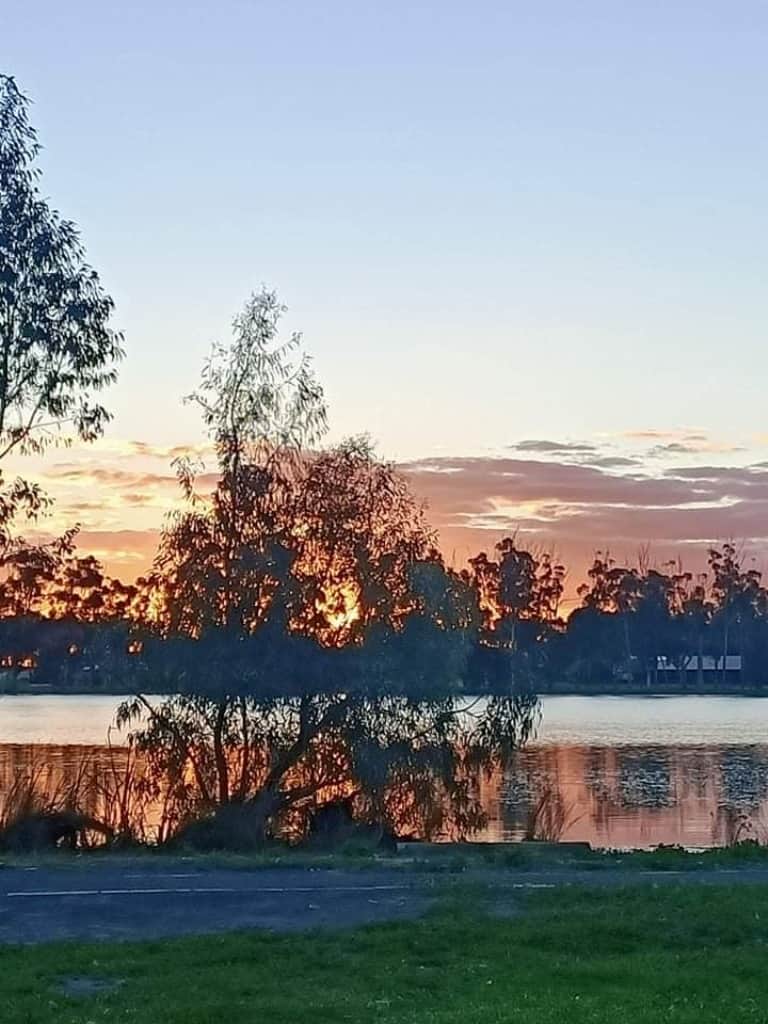 Murtoa
Known for its remarkable history and successful grain farming industry is Murtoa. They produced wheat, barley, chickpea & lentil for our domestic market as well as export. There are several attractions in this town which make up the Murtoa Museum Precinct. The most interesting by far would have to be The Stick Shed. Originally built as a war-time emergency grain storage in 1941 this incredible, Australian Heritage listed structure has become a remarkable example of Aussie ingenuity and the local farming community. Constructed using over 560 natural mountain ash poles and is 270m in length it soars to a height of 19m in height and a width of 60m. It gives the impression of a grand cathedral and is often therefore referred to as "The Cathedral of the Wimmera".
There are a number of spectacular Pink Salt Lakes to visit in the North-West of Victoria in your motorhome hire. The straightforwardly named Pink Lake is one of them where you can get a good view of the lake from the rest stop on the Western Highway just north of Dimboola. Also, just north of the town of Sea Lake, you will find Lake Tyrell. This is Victoria's largest inland salt lake, covering approximately 208 square kms. In case you're wondering about the best time to visit and see these lakes at their pinkest that is usually over summer: The hotter and drier it is, the longer the lakes will stay pink, so late summer is really the ideal time.
Want to know some of our favourite campsites in this region to park up your motorhome hire?
St Arnaud Caravan Park is a small park situated in a quiet, elevated location overlooking the township. It's positioned close to the recreation reserve and just a short walk into town.
Murtoa Caravan Park is a great little park situated on the banks of Lake Marma, which the town was designed around so it is walking distance to all the town has to offer. You can also enjoy a walk around the lake and might be lucky to also view a wonderful sunset over the lake from your motorhome too.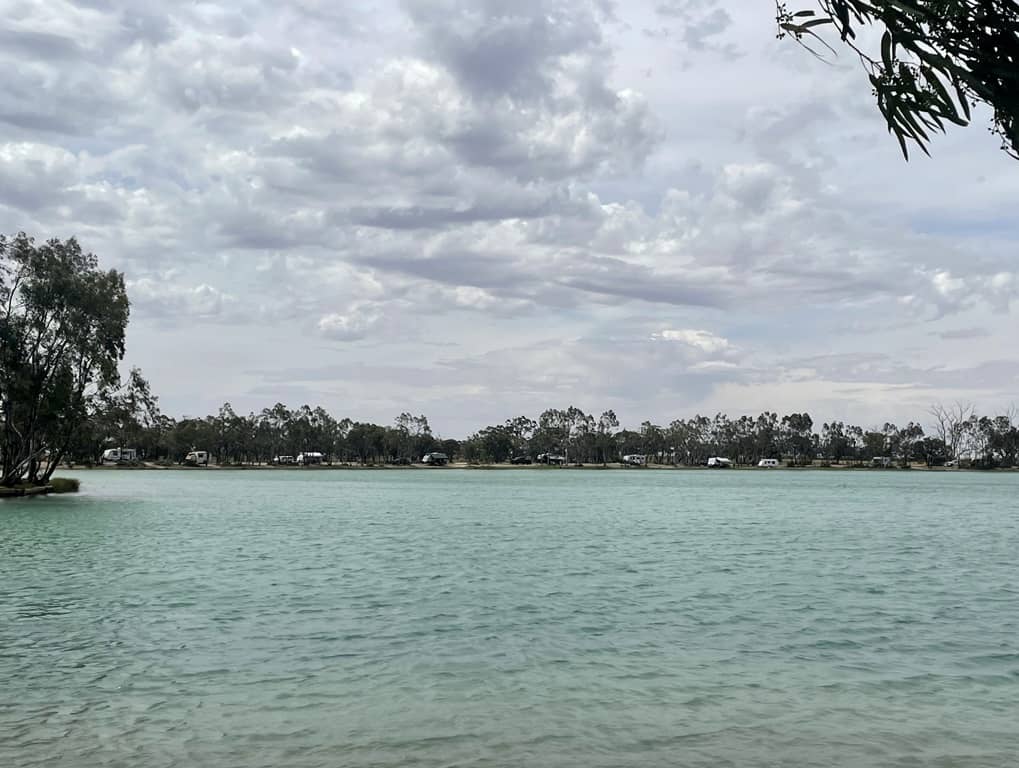 Beulah Caravan Park is another waterfront park with great views and is a very peaceful spot to stay. Beulah is a small town with just a convenience store and no pub, however a great little cafe has recently opened there and it does delicious pizzas.
Hopetoun Mallee Bush Retreat is located 50m from the town centre on the foreshore of Lake Lascelles and this is a really lovely spot, however it's also very popular so can get quite busy. Powered sites available and great facilities, as well as free camping offered around the perimeter of the lake.
Where else can we take a motorhome hire from Melbourne?
We share some other amazing road trips you can take with a campervan hire from Melbourne on our website to places such as the Great Ocean Road, The Grampians and also the Mornington Peninsula.

If checking out some amazing wildlife is on your agenda with your Melbourne motorhome hire, get the low down on Little Penguins, Koalas and Emus.
Want some help to arrange a motorhome hire from Melbourne?
If you're ready for a getaway, we're here to help create an unforgettable motorhome adventure and to answer all your questions on motorhome hire! Chat to our friendly travel team today – we're here to help you find a vehicle to perfectly match your destination and your wish list. You can check out our huge range of motorhomes to hire from Melbourne and, as always, we'll find you the very best price too!