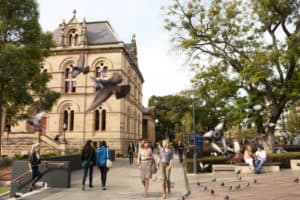 You'll be spoilt for choice planning with where you can take your motorhome hire from Adelaide. South Australia has something for everyone. It's also a great starting point for many iconic one way road trips too.
Motorhome hire is the perfect solution for a one-way adventure. Take your time and enjoy the wonderful sights – without the need to rush back to Adelaide to return your motorhome hire. But first, lets make sure you know about all the wonderful locations in South Australia!
Where are the best destinations in South Australia for my Adelaide motorhome hire holiday?
The city of Adelaide is a destination in itself. But couple it with the luxury and adventure of an Adelaide campervan hire and your holiday becomes instantly bucket-list worthy. Why? Because some of the best of Adelaide's attractions lie just beyond the city borders!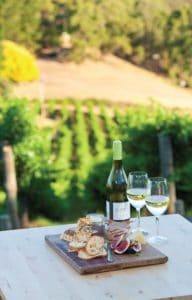 No Adelaide trip would be complete without experiencing the stunning scenery, little German-heritage villages, world-class food and cool-climate wines of the Adelaide Hills, for example. One of our favourite German-heritage towns to spend some time is Hahndorf.
Bordering the Adelaide Hills to the north, is the world-famous wineries of the Barossa Valley. A huge bucket-lister, we're sure you'll agree! And next to that is the wonderful Clare Valley. Home to one of our favourite wineries, the family owned and operated Tim Adams.
To the south another internationally acclaimed wine region; historical McLaren Vale. We could keep going with the winery regions…but you probably get the jist by now…. you're spoilt for choice!
Now we know visiting wineries all day isn't always fun for the driver, so you'll be pleased to know that these wine regions are renowned as food heaven! One of the absolute must dos is to visit Maggie Beer's store and cafe. Sample your way around the store and we challenge you not to fill your motorhome cupboards with tasty treats for later!
Now that we've looked after your tastebuds, lets focus on other senses!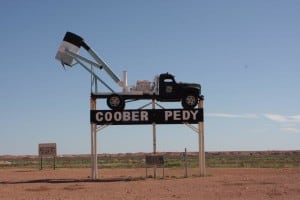 You'll love the pristine beaches and cute coastal towns of the Fleurieu Coast, 40-minutes south of Adelaide. And we haven't even touched on the incredible destinations a little further afield. The rugged red peaks of the Flinders Ranges, for example, or the underground opal town of Coober Pedy in the middle of the desert. And if you can, you must include the show-stopping turquoise waters and snow-white sands, aquatic wildlife and delicious seafood of the pristine Eyre Peninsula. The freedom and convenience of a campervan hire holiday makes exploring so easy.
One way road trips with a motorhome hire from Adelaide
Consider a motorhome hire from Adelaide and go one way to places such as Perth, Melbourne or Darwin. Of course you could go further afield in the campervan hire to places such as Brisbane or Sydney too.
If you were to take a motorhome hire from Adelaide to Darwin, you can explore Coober Pedy, the iconic Uluru and Kings Canyon before making your way to the tropical north. You can even take a motorhome hire from Adelaide to Alice Springs if you don't have enough time to go all the way to Darwin.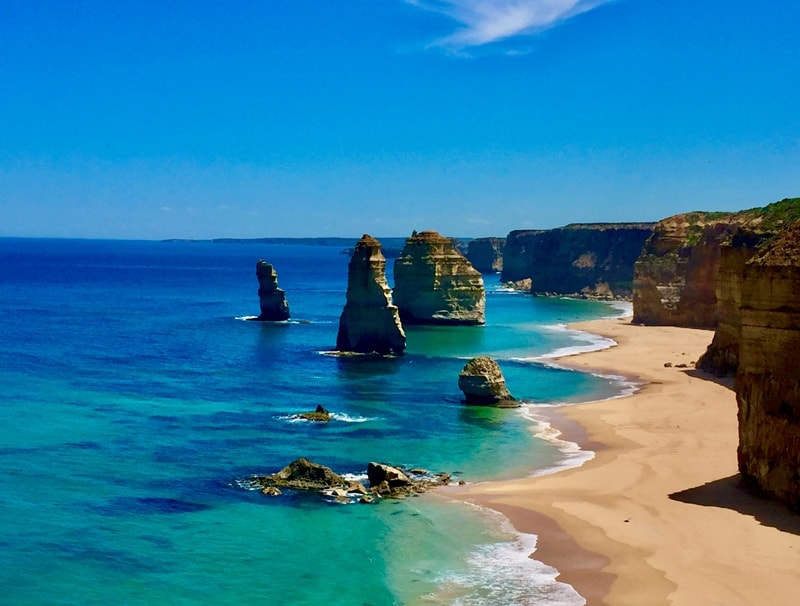 We also love the trek across the mighty Nullarbor, which you'll experience on the drive from Perth to Adelaide or vice versa. Add in a little extra time to explore the stunning squeaky white sandy beaches south of berth fringed with the crystal blue water. And of course, we couldn't share some wonderful one way motorhome hire trips out of Adelaide without mentioning the Great Ocean Road! This forms part of the road between Adelaide and Melbourne and wow, you'll be awed by this coastal scenery. Its not just about the Great Ocean Road and Limestone coastal areas though. If you love hiking and mountainous scenery call into the Grampians National Park. And of course, you probably will want to explore a couple of the wine and food regions we mentioned earlier….just because you can!
Have we whet your appetite and you like the sound of exploring this region? Get in touch with us and see what motorhome and campervan hire options we have in store for you! Got some questions? Get in touch with our fabulous team of travel experts. We'll look forward to hearing from you.