If you have an appetite for unleashing adventure in a campervan holiday, Australia, Gallivanting Oz has just the ticket! Embarking on a campervan holiday in Australia is a dream shared by many. The vast landscapes, breathtaking coastlines, and iconic landmarks beckon adventurers from around the world. At Gallivanting Oz, we understand the allure of exploring this magnificent country at your own pace. Gallivanting Oz is a leading motorhome hire company, who also offers exceptional escorted tours. And we dedicate ourselves to curating unforgettable experiences for our clients. With a range of options, personalised service, and extensive knowledge of the vehicles and the country itself, Gallivanting Oz is your ideal companion for a remarkable motorhome holiday, Australia.
The freedom of a campervan holiday, Australia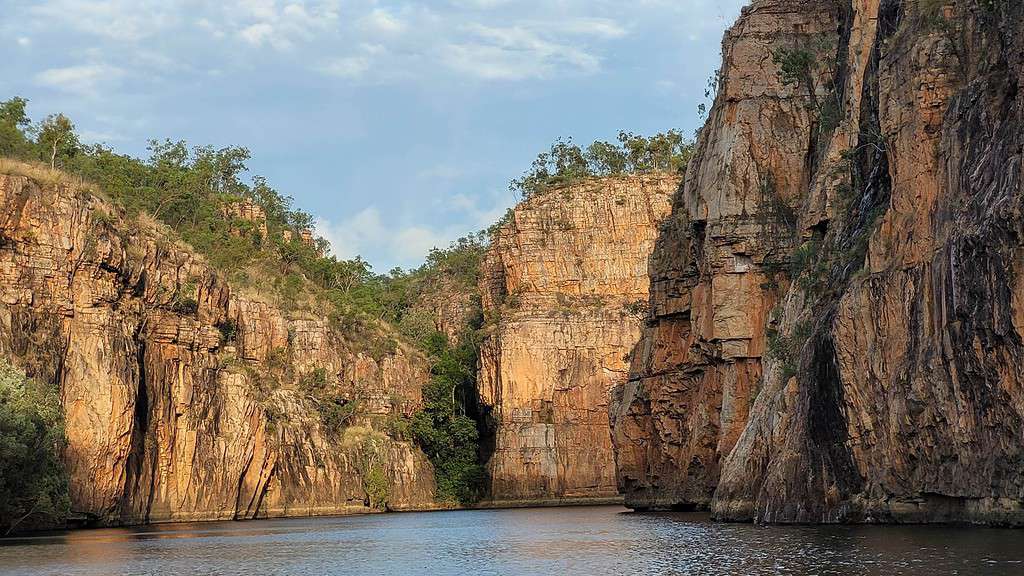 Imagine waking up to the sound of waves crashing against the shore, surrounded by pristine natural beauty. With a campervan, you have the freedom to wake up to breathtaking views every morning and choose your own path. What's more, you can explore Australia's abundant, awe-inspiring destinations in the comfort of a campervan, your home away from home.
Whether you yearn to discover the sun-kissed beaches of the Gold Coast, delve into the untamed wilderness of the Outback, or meander along the scenic coastal routes, a campervan holiday lets travel at your own pace. You can immerse yourself in the diverse landscapes, vibrant cities, and charming towns that make up this remarkable continent. From the idyllic Great Barrier Reef in Queensland to the dramatic landscapes of the Kimberley in Western Australia, there's a world of exploration awaiting you.
Tailored to your needs
At Gallivanting Oz, we understand that every traveller is unique, and their motorhome requirements may vary. So, that's why we go the extra mile to match you with the perfect motorhome, campervan, or 4WD camper to suit your needs. And, as a trusted provider, we collaborate with a range of reputable suppliers, ensuring you have access to a diverse fleet of vehicles that cater to different budgets, group sizes, and travel preferences. Furthermore, our extensive selection of motorhome and campervan hire allows you to find the ideal home on wheels that perfectly complements your style of travel.
Our dedicated team takes the time to understand your preferences, offering personalised assistance throughout the booking process. Whether you're seeking a luxurious motorhome for a family getaway, a compact campervan for a romantic retreat, or a rugged 4WD camper for off-the-beaten-path adventures, we have the perfect vehicle for you. With Gallivanting Oz, your comfort and satisfaction are our top priorities. And the best news is that you do not pay any more to deal with us.
Unparalleled service and expertise
Planning a campervan holiday can be daunting, especially if you're unfamiliar with the destination. That's where Gallivanting Oz's unparalleled service and expertise come into play. Our team of seasoned travel experts possesses an intimate knowledge of the vehicles we offer and the destinations you'll be exploring. We've traversed the vast Australian landscapes ourselves, gaining firsthand experience and insights that allow us to share these with you and offer valuable advice.
When you choose Gallivanting Oz, you're not just renting a motorhome, you're gaining a trusted partner who will guide you every step of the way. Our commitment to providing outstanding service is at the heart of everything we do. From the moment you reach out to us, we'll be there to answer your questions, offer suggestions, and tailor your journey to your preferences.
Supporting you for a stress-free campervan holiday, Australia
Our experienced team understands that planning a campervan holiday involves more than just securing a vehicle. Equally important, we provide comprehensive support, helping you navigate the intricacies of road trip planning, including route suggestions, campground recommendations, and travel tips. Whether you're a seasoned camper or a first-time adventurer, we're here to ensure your trip is seamless, stress-free, and filled with incredible experiences. While we have many resources on our website, our Motorhome Plus product, which is available on selected routes, will provide a lot of detail to make the planning of your dream motorhome holiday easy.
Journey through iconic destinations
With Gallivanting Oz, your motorhome holiday will take you on a journey through some of Australia's most iconic destinations. And with everything from the captivating wonders of the Great Barrier Reef in Queensland to the awe-inspiring Uluru-Kata Tjuta National Park in the heart of Australia, each stop on your itinerary promises unforgettable moments.
Explore the rugged beauty of the Kimberley in Western Australia, where ancient gorges, pristine waterfalls, and breathtaking coastlines await. Next, discover the stunning coastal landscapes along the Great Ocean Road, where the crashing waves and towering cliffs create a dramatic backdrop. Then, immerse yourself in the vibrant cosmopolitan cities of Sydney and Melbourne, where you can experience world-class dining, cultural landmarks, and a lively arts scene.
Our website is packed with resources and suggested travel routes. Moreover, when you contact us, we'll talk you through the options and give you insider tips to help you uncover hidden gems and truly authentic experiences. Whether you're seeking solitude in nature or longing to connect with the local culture, we have many suggested travel routes that cater to your preferences and showcase the best of Australia's diverse landscapes.
Unleashing adventure starts here!
A campervan holiday, Australia is an adventure like no other. And, with Gallivanting Oz, you'll experience the freedom to explore at your own pace, with the confidence of knowing you're supported by a team of experts. From meticulously matching you with the perfect motorhome to providing unparalleled service and sharing our extensive experience, we are committed to delivering an unforgettable journey through the diverse landscapes of Australia. Let us be your trusted companion on the road, and together, we'll create memories that will be cherished forever. So, start planning your motorhome tour with Gallivanting Oz and unlock the wonders of Australia, one remarkable destination at a time.