When it comes to hiring the perfect campervan for a self-drive holiday in Perth to discover a corner of Western Australia, Gallivanting Oz has you covered!
Campervan Hire Perth
Our partners include all of Australia's top motorhome and campervan rental suppliers. We offer Maui, Apollo, Britz, Let's Go, Mighty, Cheapa Campa and more. This guaranatees access to a huge range of hire vehicles for the perfect fit for every type of holiday and budget.
Whether you're planning a four-wheel drive (4WD) camping adventure. Or perhaps a family campervan road trip. Or even a luxury motorhome holiday; you are in the very best hands with Gallivanting Oz! Easily located to pick up in WA in either Perth or Broome.
Where to go:
Picking up a campervan hire from Perth is the perfect choice. Western Australia is the perfect road trip holiday destination. With some of the most magnificent scenery in the whole of Australia, and probably the most diverse as well! Within relatively short distances on excellent sealed roads, you pass through an incredible diversity of landscapes and experiences. From the lush rolling hills, vineyards and perfect beaches of the world-famous Margret River region, to the windswept, wildly beautiful southern coastline or the towering forests of Pemberton. Perhaps seeing one of Western Australia's pink lakes is on your bucket list, or the incredible Pinnacles rising up from the desert.
Exploring further afield:
Further afield, you'll find remote and soul-stirringly beautiful national parks such as Karijini, and also the pristine Ningaloo Marine Park. One of the few places in the world where you can swim with whale sharks! You can chose to pick up your campervan hire in Perth or Broome. Perfect for a bigger adventure, to Darwin in the Northern Territory for example. Or heading across the mighty Nullarbor Plain to Adelaide in South Australia is also popular.
Western Australia is world-famous for its spectacular wildflower displays, one of the biggest and best on earth. It is also one of the best places to watch the annual humpback, blue and southern right whale migration. If you love wildlife you're in for a treat. There are so many unique opportunities to interact with penguins, dolphins and sealions, snap a selfie with a quokka or be awed by the prolific birdlife.
There are amazing experiences to be had year-round on a motorhome hire self-drive holiday. It is such a huge state (roughly the size of Western Europe), the best time varies depending on where you plan to travel.
When to go:
If you're travelling in the northern half of WA, May to September is the most popular time. We call this the dry season and means you'll avoid the wet season and the searing heat of summer! If wildflowers are on your bucketlist, these start in the north in June, finishing in the South in November. If you'd like to experience the annual whale migration, book your motorhome holiday anytime between May and October.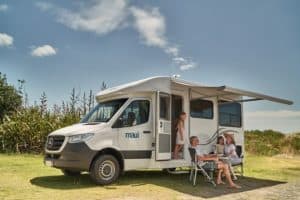 Campervan hire rates do fluctuate quite a lot through the year, based on supply and demand. We do find school holidays greatly affect the rates. Usually we see the best rates the earlier you are able to book. Are you thinking of hiring a campervan from Perth over the Christmas period? If you're on a budget and have some flexibility, usually we see better rates outside those two weeks of Christmas/New Year. The earlier you can book the better the deals with motorhome rental rates. Don't worry though, during this period of uncertainty, we are seeing good flexibility on bookings should they have to be amended or cancelled due to government travel restrictions changing unexpectedly and preventing travel.
Perfect family holiday:
For most families, giving the kids a chance to travel and new places sits pretty high up on their wish-list. Campervan hire roadtrips always manage to deliver the ultimate family bonding experience! Travelling in a fully-equipped, comfortable holiday home on wheels allows you to forget the worry of trying to find accommodation, packing and unpacking and finding places to eat. This means you can concentrate on exploring, spending quality time with the kids and creating memories that will last a lifetime.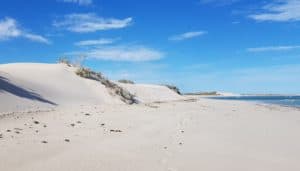 Our big comfortable 6-berth family motorhomes feature spacious living and sleeping quarters and easily accommodate the whole family. You'll love the convenience of pulling over whenever you find a perfect little spot. Have a swim maybe or fold out the big shady awning. Easy to relax under and enjoy the convenience of the campervan's good-sized fridge to make a quick bite of lunch. Can you see yourself parked up at a gorgeous beach watching the kids happily playing? Having a fridge full of food means its easy to feed the kids when they're hungry. You'll find the evenings relaxing around crackling campfire create the best memories. Its easy to see why this is the perfect motorhome holiday.
There are some great locations which are perfect to explore in your campervan hire from Perth. Discovering some of these treasures and hidden gems is so much fun for children and adults alike, don't you think? Some highlights include exploring the Margaret River's incredible underground caves. Or seeing the world's largest collection of garden gnomes (yes, this is a real thing!)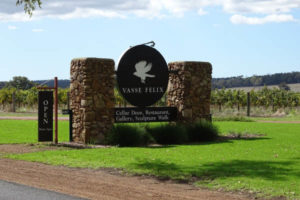 History buffs are in their element in WA! Experience rich and ancient Aboriginal heritage right across the state. See Western Australia's oldest town, Albany 400 km south-east of Perth. Albany boasts one Australia's best outdoor military museums and attracts people from all over the country. Every ANZAC Day there is an incredible memorial service from the hill that saw the very first ship of Australian troops sail off to Gallipoli.
Head north towards Broome and drive to the Kimberley Region. Plan your visit at the right time to see the natural wonder of the Staircase to the Moon.
For some of the most popular WA routes, check out our route map.
Speak to one our customer care team members now to get a personalised quote for your trip. We'll work with you to find the right motorhome for your trip at the right price to suit your budget. Chat with us today to find out what you could hire for your trip to Perth!