If you are picking up your motorhome hire from Adelaide, before you set off on your big adventure and hit the open road, you might want to check out the Museum of South Australia first!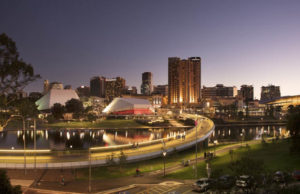 When you are on a road trip in a motorhome hire starting in Adelaide, museums are a wonderful way to quickly get your bearings and introduce you to the history and cultural heritage of the local region. Adelaide has a few you could check out if you are starting your motorhome hire here. If you are spending a few days in Adelaide either at the beginning of your motorhome hire or at the end, check out our Top 5 things to do while in Adelaide, where we also advise on the top parking spots for a motorhome in and around the city.
Australia is blessed when it comes to excellent museums, large and small. In even the tiniest towns there is often a historical society museum – which is absolute gold for chatting to locals and getting to a great feel for a place. It's also one of the best ways to find out about all the hidden treasures of the local area!
Speaking of gold and treasure, there's a collection in the Museum of South Australia in Adelaide that really qualifies in that department! We think you'll agree, finding a dinosaur fossil is a pretty remarkable thing…but what about if it was the skeleton of a six-metre plesiosaur made of opal? This astonishing find was uncovered in the opal mining township of Andamooka, South Australia in 1968 by amateur prospectors John and Molly Addyman (greengrocers by trade) and later donated to the museum.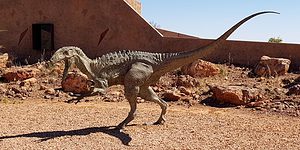 But what on earth was this 120-million-year-old long-necked marine reptile doing in a deserted mineshaft in outback South Australia? Well, back in the Early Cretaceous period, the centre of Australia was covered by the vast inland Eromanga Sea, which was home to this guy and lots of his other giant sea creature buddies. When the climate underwent a dramatic shift about 60 million years ago, the sea turned acidic (causing a mass extinction), then drained away leaving many dissolved fossils shapes that were filled with silica deposits and eventually became opal. There are lots more amazing opalised fossils in the Opal Fossil Gallery, adding some vibrant colour to the story of prehistoric South Australia.
If you're keen to know about more interesting places to visit in South Australia on your next motorhome holiday, check out our website! Dinosaur nut? Make sure you also add the incredible Australian Age of Dinosaurs in Winton in outback Queensland to your motorhome road trip list!
Craving a culture hit right now? Many museums can be explored online at your leisure. Jump onto their websites to watch videos, do a virtual tour or download digital trails. (Google Arts & Culture is a great place to start, hooking you up with walkthroughs of over 2,000 museums from all around the world!) If you're planning a motorhome holiday, this is a great way to check out what you'd like to see before you visit – it saves time on the day and really enhances your experience!
If you'd like to find out more about what type of vehicles are available for hire and which ones are going to best suit your holiday plans, then get in touch with us as we will work with you to find the right motorhome for your holiday!