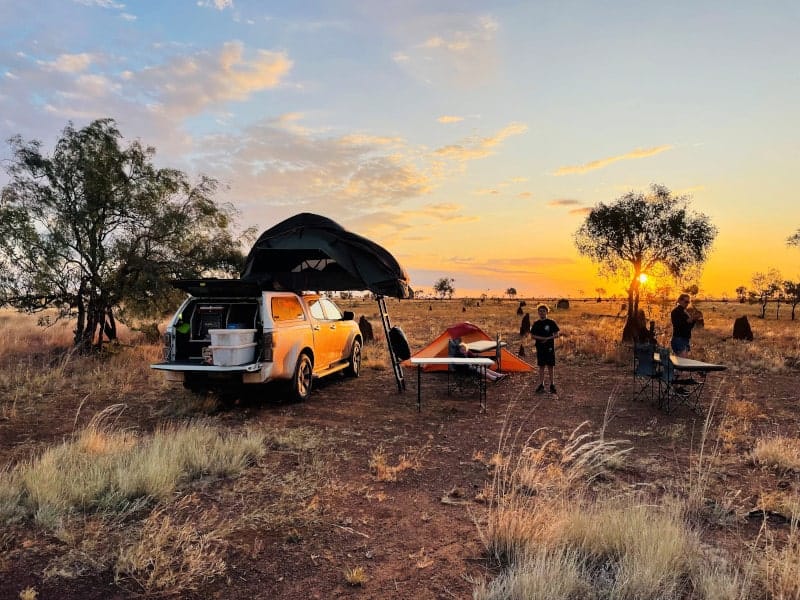 Australia, with its diverse landscapes, is a dream destination for adventurers. One of the best ways to explore this vast country is by embarking on a 4WD camper holiday. Broome, a charming coastal town in Western Australia, is an ideal starting point for this journey. This blog will explore why 4WD campers from Broome are the best way to explore Australia's hidden corners. We'll cover the essentials for this adventure, where to hire a campervan, and how to go about it.
What Do You Need to Travel Around Australia in a 4WD camper?
Before setting off on your 4WD camper holiday, it's essential to ensure you're well-prepared. Australia's diverse environments can be challenging, but with the right equipment and knowledge, your journey will be smooth and memorable.
A 4WD Camper: Your home on wheels is your most critical asset for this journey. 4WD campers are specifically designed for rugged terrains and offer many comforts of home while you're on the road. Check out our 4WD options and let us know which vehicle piques your interest.
Off-Road Essentials: Some of our 4WD campers come with the necessary tools for off-road driving. For example, the Britz options come with an Outback Safety Kit that includes an Emergency Position Indication Radio Beacon (EPIRB), a snatch strap with D shackles, and a folding spade.
Navigation Tools: While modern GPS devices are useful, it's wise to have paper maps and a compass as backups. This is especially important when exploring remote areas with limited signal.
Camping Gear: The Britz Outback and Britz Safari 4WD campers come with free-standing tents and/or rooftop tents with annexes. All 4WD campers come with cooking equipment and other camping essentials – perfect for off-grid locations!
Supplies: Stock up on food, water, and fuel. In some remote areas, you won't find a service station for miles, so it's essential to be self-sufficient.
Appropriate Clothing: Australia's climate can range from arid deserts to temperate rainforests, so be ready for all seasons. We suggest packing layers of clothing.
Where to Hire a 4WD Camper in Australia?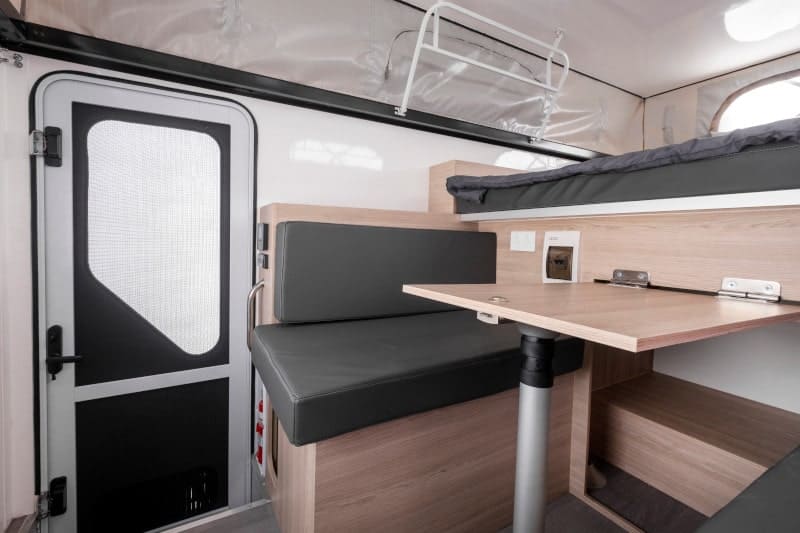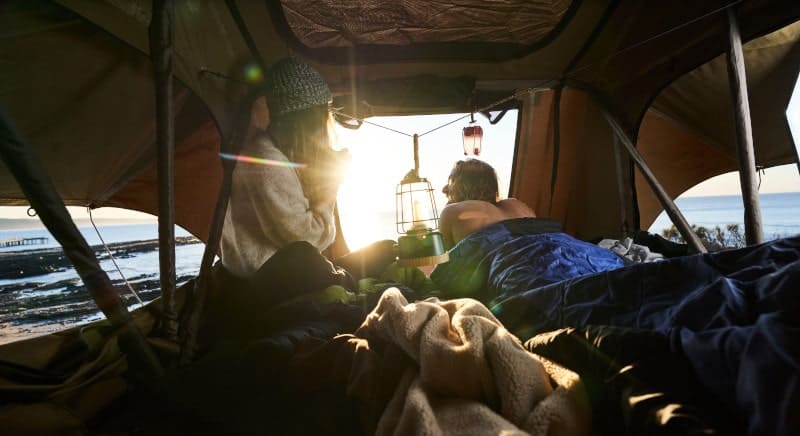 When it comes to hiring 4WD campers for an Australian adventure, you'll find a range of options in most of the major cities across Australia, depending on the season.
Popular Locations for 4WD Camper Hire: While we have depots in all the popular capital cities, 4WD camper hire is most popular in Broome, Darwin, Perth, and Cairns.
How to Hire a 4WD Camper: Once you've decided to embark on a 4WD camper holiday, it's essential to know how to go about hiring the perfect campervan for your journey.
Plan Your Itinerary: Decide on the places you want to visit and the duration of your trip. This will help you determine the type of campervan you need and the budget required.
Book in Advance: We highly recommend you book your 4WD camper in advance, especially if you plan to travel during the peak season.
Choose the Right 4WD Camper: Depending on the route you are planning and how many of you are travelling, each 4WD camper will meet certain requirements.
Check Insurance and Terms: Ensure you understand the rental terms and insurance coverage. It's crucial to be aware of any excess fees and what's included in the rental price.
Collect Your 4WD Camper: When you arrive in Broome or your chosen location, you will collect your campervan from the rental depot.
Stock Up on Supplies: Before hitting the road, stock up on food, water, and any other essentials you may need for your journey.
Drive Safely: Drive carefully, especially if you're not used to driving a 4WD vehicle.
Why Start Your 4WD Camper Holiday from Broome
Starting your 4WD camper holiday in Broome is the best way to explore this incredible continent for several reasons.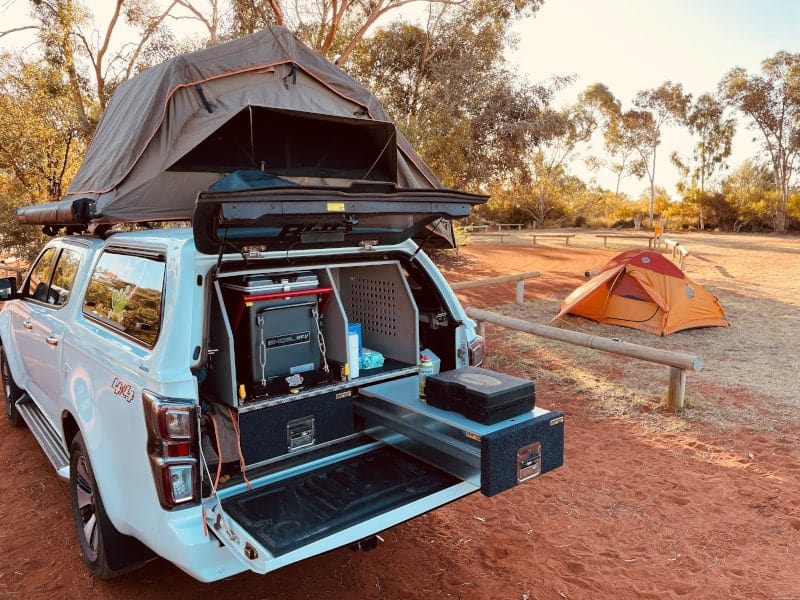 Gateway to Western Australia: Broome is a gateway to the stunning landscapes of Western Australia.
Beaches and Sunsets: Broome boasts some of the most beautiful beaches in Australia, including Cable Beach.
Rich Indigenous Culture: Broome has a rich Indigenous history.
Unique Wildlife: Western Australia is home to unique and diverse wildlife.
Scenic Drives: The drives from Broome into the Kimberley region and beyond are incredibly scenic.
Remote and Off-the-Grid: If you're seeking solitude and a connection with nature, Western Australia offers plenty of remote camping opportunities. We suggest downloading the wikicamps app to find some of the best Freedom camp locations.
Cultural Experiences: Along your journey through outback Western Australia, you'll have the chance to visit Indigenous communities.
Flexibility and Freedom: One of the primary benefits of a 4WD camper holiday is the freedom it offers.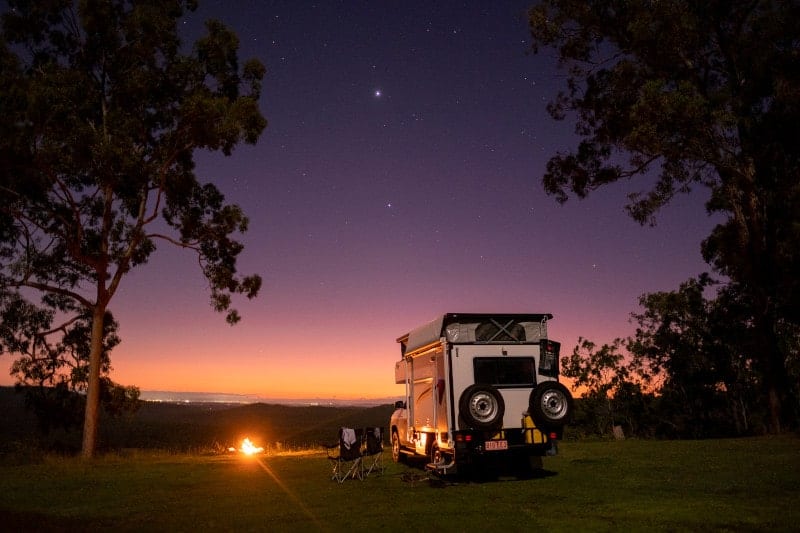 In conclusion, a 4WD camper holiday, starting in Broome is undoubtedly the best way to explore the diverse and breathtaking landscapes of Australia. With the right preparation and a well-chosen campervan, you can embark on a journey that will leave you with memories to last a lifetime.
If you prefer the comfort and convenience of a toilet and shower on board and staying on sealed roads, a 2WD motorhome might suit you better. We have some great options to hire a campervan in Australia. A popular choice for our Kiwi clients is Maui camper vans – ask us for the features and costs for your travel dates.
So, if you're looking for the ultimate Australian experience, consider a 4WD camper holiday starting in Broome, and get ready for the journey of a lifetime.