Explore South Australia with a Mobile Home Hire in Adelaide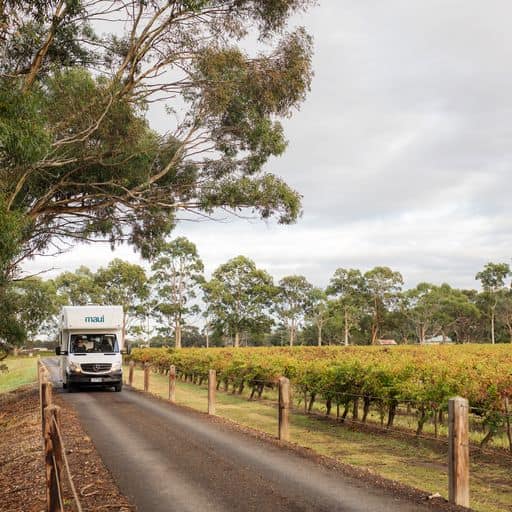 If you are planning a road trip in Australia, one of the best ways to explore the country is by hiring a motorhome. And, with our mobile home hire in Adelaide, we can get you there.
A mobile home gives you the freedom to travel at your own pace and see the sights at your leisure. One of the best places to start your journey is in Adelaide, the capital city of South Australia. In this blog post, we will explore the benefits of hiring a motorhome in Adelaide, and give you some ideas for what to see on your road trip.
Why Hire a Motorhome in Adelaide?
Hiring a motorhome in Adelaide gives you the flexibility to explore South Australia on your own terms. You can travel at your own pace, stop where you want, and enjoy the beautiful scenery along the way. With a motorhome, you have everything you need to make your journey comfortable and enjoyable. You have a place to sleep, cook your own meals, and even shower. This means you can save money on accommodation and food and focus on the things that matter most – enjoying your holiday.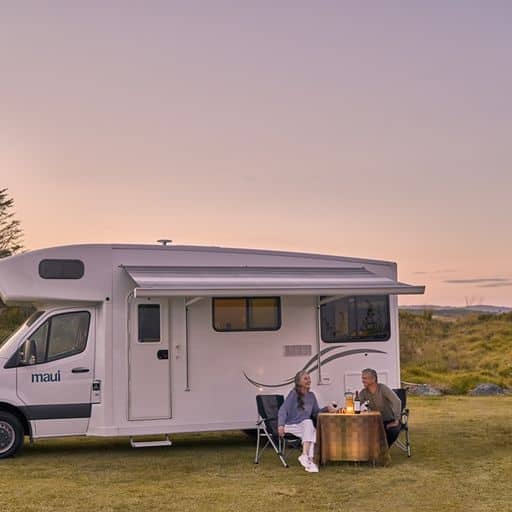 What to see between Melbourne and Adelaide?
If you are planning a road trip between Adelaide and Melbourne, there are many things to see along the way.
Some of the highlights include:
The Great Ocean Road: This iconic road takes you along the stunning coastline of Victoria, with beautiful views of the ocean and the Twelve Apostles rock formations.
The Grampians National Park: Located in western Victoria, the Grampians offer breathtaking scenery, with rugged mountain ranges, waterfalls, and ancient Aboriginal rock art.
Coonawarra Wine Region: Located in South Australia, Coonawarra is another one of Australia's premier wine regions, known for its cabernet sauvignon and shiraz wines. Of course you can also discovery the renowned Barrossa, McLaren Vale and Clare Valley Wine regions too!
The Limestone Coast: This stretch of coastline in South Australia offers stunning scenery, with limestone cliffs, white sand beaches, and crystal-clear waters.
Wildlife: There are so many locations to visit on a mobile home hire trip from Adelaide to see kangaroos, wallabies, koalas, and seals in their natural habitat.
Long hire Mobile home hire from Adelaide
If you are planning a longer road trip from Adelaide, you can also explore some of Australia's most iconic landscapes, including:
The Red Centre: This region of Australia is home to Uluru, one of the country's most famous landmarks. You can also explore the nearby Kata Tjuta rock formations and the Kings Canyon. Pick up a mobile home hire in Adelaide and return it to Darwin. When you hire a motorhome it is not a problem to do a one way hire. Find even more information on the exciting travel route between Adelaide and Darwin on our website.
The Kimberley: Located in Western Australia, the Kimberley is a vast and rugged wilderness, with stunning scenery including gorges, waterfalls, and ancient rock art. For some travellers who have at least a couple of months (three months or longer is better) you can do a loop. Hire a motorhome in Adelaide and drive over to Perth, up to Darwin, down to Alice Springs and back to Adelaide, or vice versa.
The Nullarbor: The Nullarbor is a vast, arid landscape that stretches across the border between South Australia and Western Australia. You can hire a motorhome to travel across the sealed road of the Nullarbor, stopping at roadhouses and other stunning locations along the way to refuel and rest. This is an iconic holiday to start in Adelaide, finishing in Perth (or vice versa).
The other great news with a long motorhome hire from Adelaide is that you will also benefit from long hire discount for hires of 21 days or longer.
The Benefits of Hiring a Motorhome for Your Next Road Trip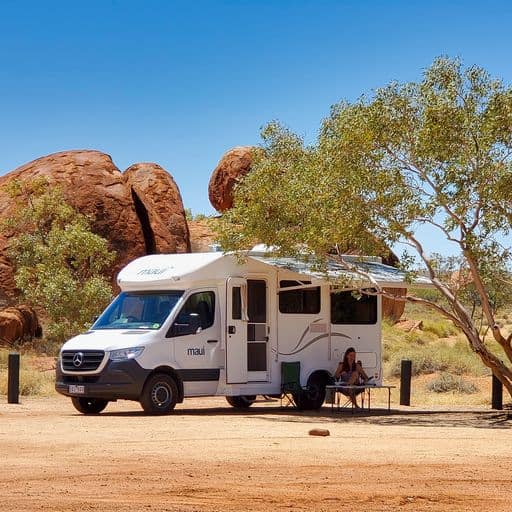 If you are in the early stages of planning your Adelaide Holiday, you may be wondering what the best way to travel is. While car hire and hotels are one of the options, hiring a motorhome can be a great way to explore the country on your own terms.
Flexibility: One of the biggest benefits of hiring a motorhome is the flexibility it gives you. With a motorhome, you have the freedom to travel at your own pace and stop wherever you want. This means you can explore off-the-beaten-path destinations and avoid crowded tourist areas. You can also change your itinerary as you go, depending on your mood and the weather.
Comfort: Another advantage of hiring a motorhome from Adelaide for your holiday is the comfort it provides. Unlike car hire and hotels, a motorhome gives you a home away from home. You have a comfortable bed to sleep in, a kitchen to cook your own meals, and a bathroom with a shower and toilet. This means you don't have to worry about finding suitable accommodation or dining options along the way.
Cost Savings: Hiring a motorhome can also be a cost-effective way to travel. While the upfront cost of hiring a motorhome may be higher than car hire and hotels, you can save money in the long run. With a motorhome, you don't have to pay for expensive hotels or restaurants, and you can save on transportation costs by cooking your own meals and avoiding pricey tourist attractions.
Family-Friendly: If you're traveling with kids, hiring a motorhome can be a great option. Kids love the adventure of sleeping in a motorhome and exploring new places. With a motorhome, you can also bring along extra gear you need, such as toys, family board games and boogie boards. This means you can enjoy outdoor and fun activities as a family, without having to worry about packing and unpacking every day.
Eco-Friendly: Finally, hiring a motorhome can be a more eco-friendly way to travel. With a motorhome, you have a smaller carbon footprint than if you were to stay in hotels and drive a rental car. You also have the ability to camp in national parks and other natural areas, which can help promote conservation efforts and support local economies.
Explore South Australia with Gallivanting Oz Motorhome Hire
If you're convinced that hiring a motorhome is the right choice for your next road trip, Gallivanting Oz Motorhome Hire can help. We offer a range of motorhomes for hire, from compact vehicles for couples to larger vehicles for families and groups. Our motorhomes are fully equipped with everything you need for your road trip, including cooking facilities, bedding, and outdoor chairs and tables.
To start planning your holiday, get a motorhome hire quote today. You will also find bucket loads of information on our website too. We look forward to helping you discover the best of South Australia and beyond on your next road trip!