Let us take all the stress out of choosing the best motorhome hire in Australia for your holiday.  We'll review the key factors to take into consideration to ensure you have the ultimate holiday.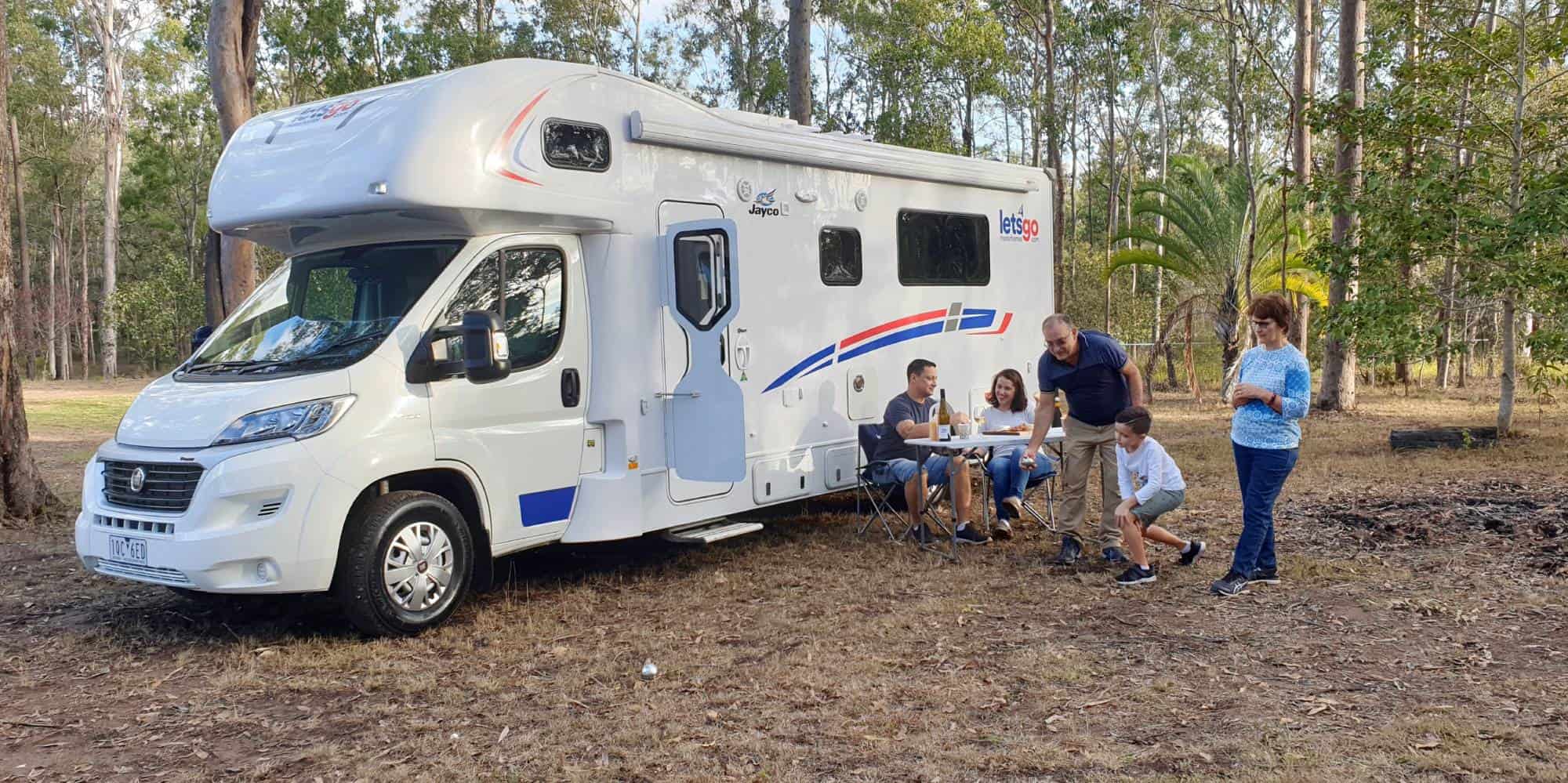 Imagine yourself awaking in a comfortable bed to the sound of the surf breaking and birdsong. Step out into the fresh air and within minutes have breakfast sizzling away on the BBQ, coffee brewing in the kitchen and nothing more to do than to look forward to a walk on the perfect white sandy beach that you are overlooking. That, friends, is what we like to call a happy camper!
A motorhome hire holiday in Australia is one of the most comfortable, convenient and fun ways to explore Australia. Hiring a campervan is akin to taking a fully self-contained holiday apartment and popping it onto wheels! It affords so much freedom and ease. You can choose to wake up in a new and incredible location every single day of your holiday!
But there are some important things to consider. Ensure that you select the right vehicle with all the right features for you; one that will tick every box off your 'perfect holiday'. How can you do that? check this list out for tips and ideas.
Are motorhomes difficult to drive?
The thought of manoeuvring a huge vehicle can be daunting for some people. But take it from us, once you're behind the wheel even the biggest vehicles are surprisingly easy to drive. With tight turning circles and great visibility provided by big mirrors and reversing cameras, its easier than you think.
The size of the motorhome you choose, however, is affected by many other considerations. Such as how many people will be travelling with you. What features that are important to you and your budget – all of which we will go into more detail later on in this article.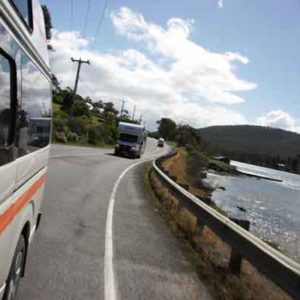 Can you drive a motorhome hire in Australia on an unsealed road?
Before you even start looking at vehicles, however, the very first question you need to ask is where do I want to go? If any of the places on your wish-list involve driving on unsealed roads, you may need to consider hiring a 4WD camper. Our 2WD motorhome hire in Australia are only permitted to travel on well-maintained unsealed roads when driving to a recognised campground or attractions located a maximum of 12 km off a sealed road.
The complete freedom that the 4WD camper hire vehicles afford you, is slighted negated by the higher price during the popular winter travel period/. They don't have quite as many comforts as our 2WD motorhome hires. Its not all lacking though! You will have a bed, with a variety of options inside the camper, or a roof/ground tent. You'll also have a kitchen or a camp stove and cooking equipment in all our 4WD camper hires in Australia.
Fancy a bit more luxury and having the comfort and convenience of a toilet and shower on board your motorhome hire? The great news is that we're seeing more roads getting sealed these days. This means many travellers are finding that they don't need to go off-road and off-grid as much now. The access road to Cape Leveque in the Kimberley, for example, often cited as one of the most magnificent remote locations in Australia, is now partly sealed (or alternatively many tour operators visit the area too). Other iconic places which have become sealed in recent years include ancient Carnarvon Gorge, the lush tropical oasis in the Queensland outback. Natures Window in Kalbarri, Western Australia, a favourite of every Australian guidebook and wall calendar!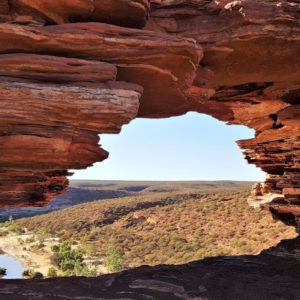 How much space is there in a motorhome hire in Australia?
The size of your motorhome is sometimes decided for you depending on the number of people with whom you are travelling. Or if there are any special features you require, such as an island bed, bike racks or a larger bathroom.
Our two-berth with shower and toilets are our most popular motorhome hires in Australia. They combine features such as a kitchen, double bed, and air conditioning (to name a few!). With great fuel economy and the ability to have a lounge by day and bed by night. A couple of our models even have rotating front seats to create a small dining setup during the day. This means the bed can remain made up. You may like to watch a short video which shows our most popular two-berth motorhomes with toilet and shower on board.
With these options they are compact. They do contain a good amount of cupboard space for storage but we suggest bringing your luggage in soft bags for ease of storage.
Some couples prefer a four-berth or six-berth motorhome hire in Australia. This gives them extra living space and the ability to leave a bed made up at the rear of the campervan and a comfy seating option. If there are only two travelling, the bed above the cab is great for extra storage.
Are you a family and need all the beds in the motorhome? There is still plenty of cupboard storage plus an external locker for more bulky items like camping table and chairs.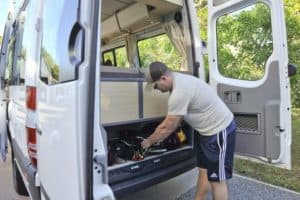 How comfortable are motorhome hires in Australia?
Motorhomes are now a home from home. They are set up with a fully equipped kitchen. Some have stove top coffee espresso makers and champagne flutes. This means you need not bring along life's creature comforts as it is all on hand for you!
Choose from a large selection of our HiTop campervan hires. These don't have an onboard toilet and shower but they still have onboard kitchen facilities, are compact and great for budget conscious travellers.
Perhaps you'd like to have more space and have a separate toilet and shower? Perhaps extra seating and space to have a permanent rear bed made up ready for you to slip into after an exhilarating day of exploring some of Australia fantastic regions!
Fancy going off grid for a night or two? Want to check out some of the fabulous freedom camping spots around the country? Then you'll want to think about hiring from our Lets Go motorhome hire range. With onboard 3-way fridges, this is perfect for this style of camping! Or grab a motorhome with solar panel which trickle charges the ancillary battery. This gives you more time before having to head back to a campground with mains power to recharge.
Maybe BBQs are more your thing? With Australia being the BBQ hotspot of the world, then grabbing a motorhome with an onboard BBQ will be the cherry on top for your trip! Grab a couple of snags and enjoy some alfresco cooking while the sunset frames your picture postcard setting for the evening!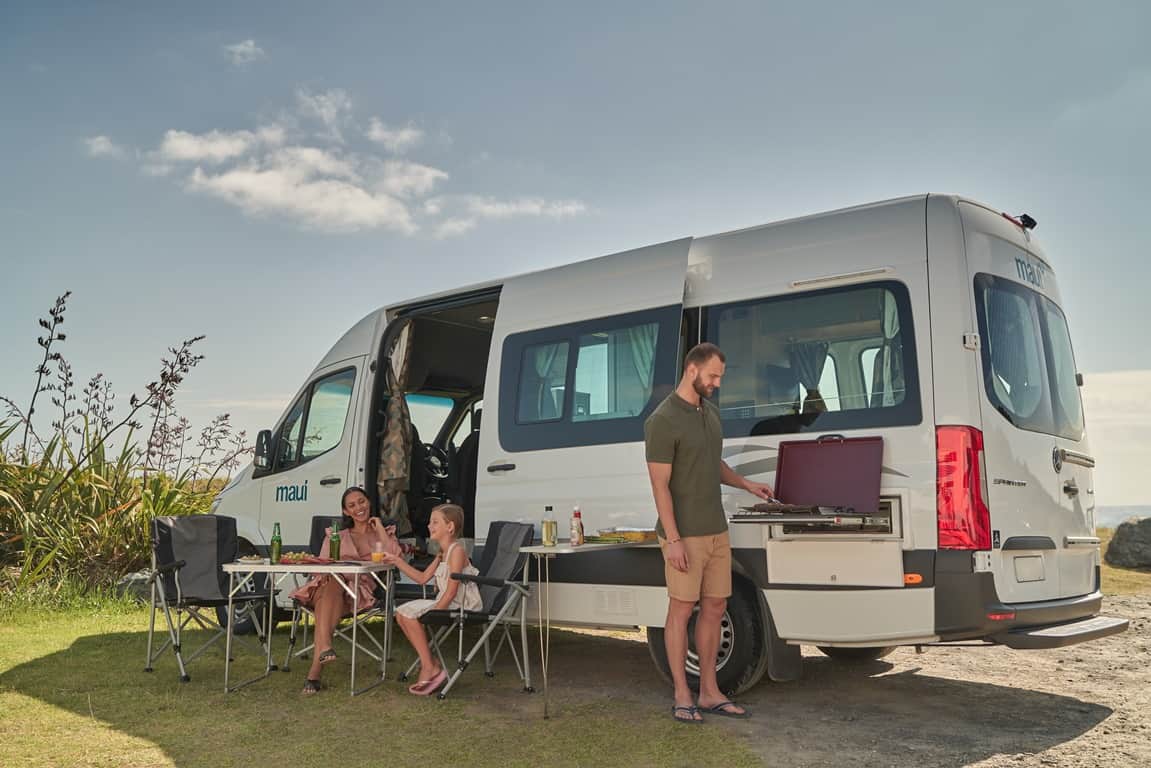 How much for a motorhome hire in Australia?
The are a couple of key factors that affect budget. We have some money saving tips that can make your budget stretch that little bit further! The rates vary hugely depending on many factors. Use this guide to help narrow your thinking.
1. The age of the vehicle – the older the vehicle the more bang for your buck you will get. This means your budget could stretch a little further if budgets are tight. If you don't mind a little wear and tear on the vehicle (all vehicles are well maintained and kept to roadworthy standards and come with 24-hour roadside assistance) then an older style vehicle might just be perfect for you.
2. Size of vehicle –Many people like to experience a little luxury while out on the road and others like to get as close to camping as they can, but without the hassle of pitching the tent! There are options for all tastes and budgets!
Motorhomes with onboard toilet, showers and sleep up to 6 people will costs more than a HiTop without toilet and shower that sleeps up to 4 people. It really all depends on what type of holiday you are after and your budget of course.
3. What time of year you want to go – holidaying over peak season will naturally bring higher rates. If you are restricted to what is essentially the school holiday dates then these will be higher than other times. If you can edge to the shoulder season of the peak times, then you could still get the kids back in school in time and save yourself some $$. Ultimately travelling in low season will attract the most appealing rates. Getting in early also helps secure a lower rate too. Check out our Motorhome Hire Seasonal Rates Guide to get an idea of how these seasonal rates change throughout the year. This may help with planning what time of year you want to go.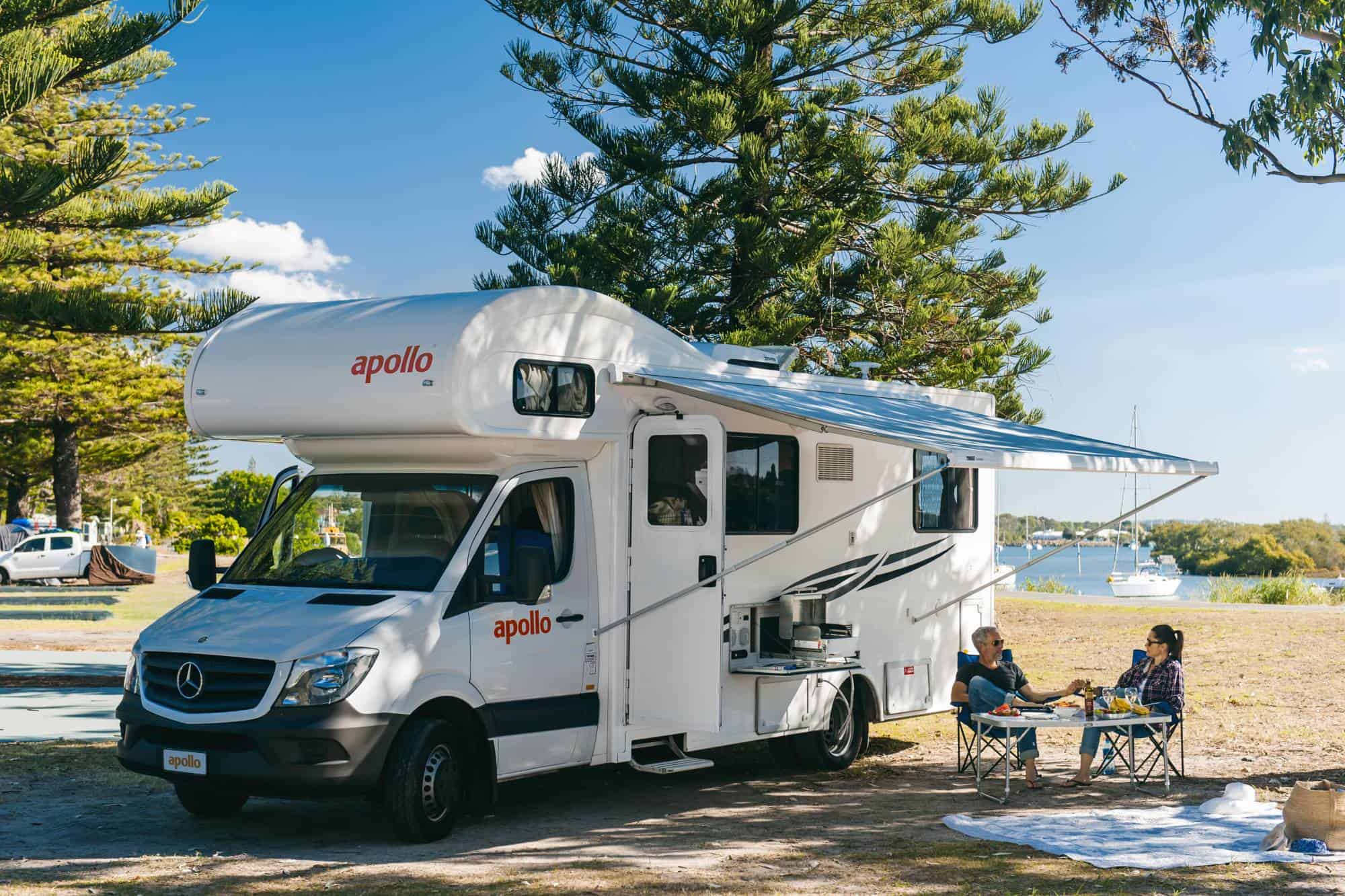 When is the best time to travel?
This is the 64-million-dollar question! The simplest answer is to chat with one our team of experts. They can take you through the trip you are planning and advise you when the best time to go is. For example, do you want to head up into the Northern Territory in the run up to summer? Unless you like high temperatures, humidity and frizzy hair then our advice is to stick to the southern areas of our country during the summer months.
Have a read of our 'Weather Travel Tips and when to hire a motorhome in Australia' article. It outlines the best time to go, depending on where you want to go. It explains in detail the Australian climate and gives really good tips on when to plan on making your trip depending on what time of year you plan on going.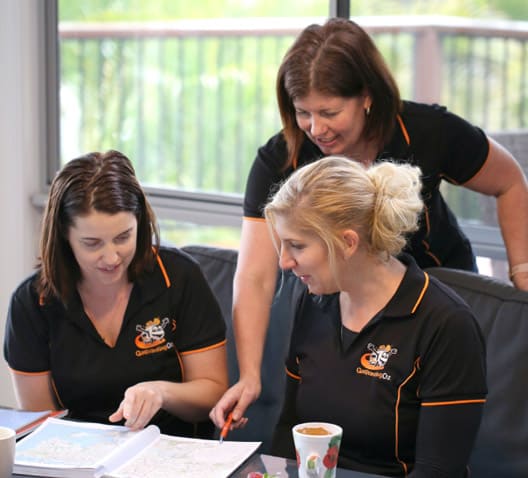 What are the best places to visit in Australia?
Australia is a vast country, so where will you start? Fancy a coastal trip soaking up the sun's rays and sinking your feet into one of the many exquisite beaches found around Australia? Or perhaps you fancy crossing through the heart of the country and breathing in the majestic beauty of the Red Centre and experiencing the magical Uluru and surrounding Olgas? The outback brings with it so much charm and quirky characters. There is so much variety and unique experiences with wildlife, culture and natural scenery in Australia that you will find each trip to a different corner of Australia will be totally different.
We have 12 of the most visited and travelled routes across Australia listed here on our website. Here we go into detail about when we think the best time to travel and how long you are likely to need to get the most of your trip. We make a note of the minimum hires for these routes but if you can stretch to a few more days, we know you will not be disappointed!
Can't find what you are looking for? Get in touch with our experienced motorhome experts and we can put together a personalised plan for your trip.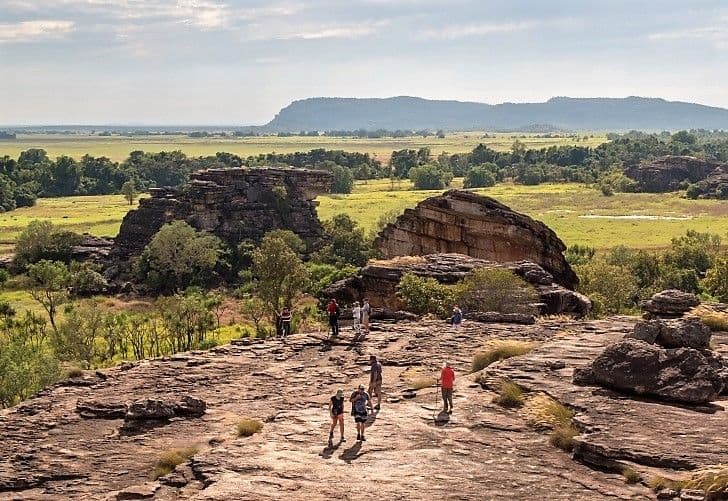 Our top tip for Motorhome Hire Australia: Plan your trip and talk to the experts!
You can save hours of research in talking to us. We know the country; we know the vehicles and we know how to get the best out of your trip because we have most likely been as we have explored almost every inch of the country. Don't take our word for it. Our clients Julie and Bill Archie commented:
"We are happy to recommend the services of Gallivanting Oz. I spent hours researching and getting quotes from every conceivable outfit online, only to end up confused and dispirited. We were at the point of flagging the whole idea away as being all too hard to organise when I stumbled over good old Gallivanting! Their communication and organisational skills are great, and they removed any stress and doubts we had. So, thanks G O! You are stars, and we can't wait to start our trip. One word of advice to prospective adventurers…Start with Gallivanting Oz and spare yourselves a whole lot of time and aggravation!"
We remove the confusion around motorhome hire and make it easy to understand. We work with you to find out what exactly it is you are looking for and what type of holiday you are after and we search through our fleet of vehicles to find you the perfect motorhome for your holiday.
You'll be speaking with us directly, a real person who gets as excited about your trip as you do! We know the Australian roads and can offer advice on where you are planning on going and give you some insider tips – you won't find anywhere else!
So, if you are looking for a motorhome hire for your next trip across Australia, get int touch with us now. We'll put together our personalised information pack and work with you to find you the right motorhome for your trip.