Are you starting the process of planning for your big adventure and working out the best motorhome hire?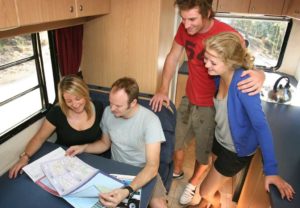 You may have a few questions.  But as they say, you don't know what you don't know, so we've answered the most popular motorhome hire FAQ to help you understand all the juicy details to make the planning easier.
With over a decade of experience in the motorhome hire space, we've been asked many questions from simple enquiries like 'how many people can drive the motorhome hire' to some slightly more obscure questions like 'can I bring my pet snake!'.  Whatever the question regarding motorhome hire, we'll answer it for you.
Some of the more common Motorhome Hire FAQ we get asked are:
1.      Can more than one person drive the motorhome hire?
The quick answer is yes, all our partners allow more than one person to drive. Most of our partners do not charge extra fees for multiple drivers.  Those that do charge an extra fee, include these with the popular inclusive package.  This makes it super easy to split up some of the driving over the duration of your fabulous road trip and takes the pressure off just having one driver the entire trip.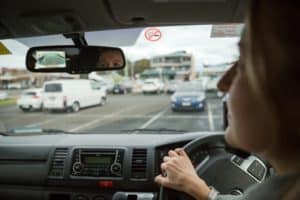 We do suggest that even if only one person out of a 'couple' usually drives, that you both pop your names down to drive if you both hold licences. It's a great idea to have a back-up just in case the main driver was not feeling well on one of the days while on holiday, then you are covered with a back-up driver on hand.  If one of the drivers is more of a 'nervous newbie' when it comes to driving a hired motorhome, it's a great idea to have a spell at driving early on in the trip away from any pressures, just in case their services are 'needed' at some point later in the holiday.
If you'd like to read more about what it is like to drive a motorhome hire, check out our blog here explaining just what it's like and how easy it is!
If you'd like to read more on the different types of insurance and what they all mean, you can read about that here.
2.      Where is my nearest depot?
Australia is a vast country and the great news is that it is easy to pick up a motorhome hire from the major cities as well as remote places such as Alice Springs and Broome!
We offer motorhome hire from the following locations:
If you have found your perfect motorhome and you are keen to find the location of your nearest depot, check out our motorhomes for hire and you'll see the depot maps located under all of our vehicles.
Once we send out our personalised information packs, when a preferred motorhome hire is chosen, we sometimes get asked if it is possible to go to a local depot to have a look at it before any final decisions are made. If a specific motorhome hire that you are looking at is at the depot nearest you, then yes, we can help organise a depot visit for you to go and have a look.  It's as simple as letting us know and we'll arrange the visit for you.  This is a good idea if you have a specific list of requirements or are super tall for example. Nothing beats lying down on the bed to make sure you'll be comfy before committing if you're worried about anything. This gives another chance for us to answer any other motorhome hire FAQ you may have too.
3.      Can I pick up and drop off the motorhome hire when I want to?
As Australia is so vast with a range of varying climates, some depots close during the unpopular travelling season. For example, generally our Darwin and Broome depots close during the wet season (Dec-March) and open their doors again beginning of April. What this means is that each depot has its own operating hours dependent upon where they are located and what time of year it is. Our detailed quotes will advise the specific depot operating hours depending on which motorhome hire is appealing to you.  Part of our booking process is also to check with you your plans, as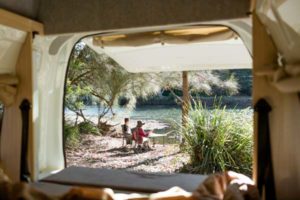 we know that it is important in timing things right especially if you are arranging flights /transport to and from the depot.
Climate for various routes is another popular motorhome hire FAQ.  Find more detail on when the best time is to travel on our most popular suggested travel routes around Australia.
In most cases, motorhomes do need to be picked up and returned during depot opening hours.  You can have a chat with us if you are concerned regarding depot opening hours for your specific holiday plans and we'll advise of some solutions for you.
At the moment, some depots are operating on restricted hours over the weekends due to Covid-19, and these are noted in the details upon booking. Again though, don't worry as we work with you and ensure that a suitable time is arranged for collecting your vehicle.
In addition to this, some partners have also introduced a Limited Contact Vehicle Collection Process to help aid with social distancing and reduce contact with the depot teams while Covid-19 is still a health concern. Some also have the capability of checking in online which streamlines the whole process and allows for limited contact to provide safe road trip holidays for all Gallivanters!
4.      Do all motorhomes come with a BBQ, awning, camp table and chairs?
Some of our 2-berth with onboard toilet and shower motorhome hires do come with a built-in external BBQ. This option is great as it means you have a lot more flexibility throughout your holiday with being able to park up and make a BBQ lunch or munch on a snag or two while enjoying the spectacular view Australia has on offer!
The 2 berth motorhome hires that have the external BBQ, also have an internal kitchen too.
For our remaining motorhome hires that do not have an onboard BBQ, don't worry, there are still solutions.  Of course, they all come with some type of kitchen set up where you can cook, ranging from a fully equipped kitchen (2, 4 and 6 berth motorhomes) to smaller compact kitchen spaces for our HiTops and camp kitchens with our 4WD vehicles.

Travelling across Australia, you will probably find you'll be spending time at caravan parks at the end of your day's adventure. You'll find that many campgrounds will have BBQ facilities that you can use. You will even find in many of the recreation parks across Australia, where you may pull into for a rest or lunch break, have outdoor communal BBQ equipment available for anyone to use. Australia really is equipped for the outdoor lifestyle and these parks/BBQ areas are popular with both locals and travellers alike.
In regard to awnings, a good majority of our vehicles do come with an awning. Some, like our 4 – 6 berth motorhome hires, have the awning fixed to the motorhome.  Others, especially in the smaller motorhome or campervan hire have these as a manual set up. If you are specifically wanting an awning on your motorhome hire, speak with our expert advisers when you request a quote and we'll be sure to send you only options of motorhomes that have them.  If you do happen to like the features of a motorhome that doesn't have a fixed awning, let us know and we'll take you through some solutions. Don't forget that you'll find that many of the rest areas you stop at for lunch do have some shade too.
If you are after a camp table and chairs, then we have good news!  All our motorhome hires have these as standard or are included as part of the inclusive insurance package which also lowers the insurance option. As most of our clients do take the inclusive package for peace of mind and value, they also enjoy relaxing at camp in their chairs at the end of a day exploring.   If this is an important feature for you and your holiday, let us know when you submit your quote request so that we can be sure to include more information when we send you the details through.
5.      Do the motorhomes come with GPS and Wi-Fi?
Some of our partners offer motorhome hire that includes a GPS in the standard rates and for others, this is an optional extra.  For some of our motorhome hires, the GPS unit is part of a tablet hard-wired into the motorhome which has extra features such as short videos on 'how to operate' certain features in the motorhome in case you have forgotten from pick up. Of course, there is a 24 hr roadside helpline too, if you are needing help on how to operate a feature of the motorhome.
Some motorhomes do include some Wi-Fi as part of the package and others offer it as an optional extra. There are a few options that can work well for you to access the internet while on the road, depending on which country you are from and what your needs are. Chat with our experts if you would like more information on accessing the internet in your motorhome hire.
6.      Do they come with portacots?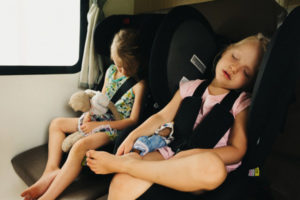 For our Gallivanters with young families, you may be wondering if you can hire portacots from the depot. Unfortunately, they are not available for hire, but you can with you. Let us know the dimensions of it and we will work with our partners to find you the right motorhome with enough floor space to fit it. Depending on the age of your children there are a few different solutions for families and will depend on your preference of motorhome so please share with us the ages of the children and your preference when you submit your quote request form so we'll know what to search for based on the information you send through.
If you'd like to find out a little more about child seats and the legal requirements for what is required, check out this blog which goes into a little detail about child seats and restraints.
7.      Can I bring my pet?
We get asked this often with our motorhome hire FAQ and we agree that our furry friends can make a road trip better and that pets really are part of the family, so for our local travellers, it makes sense that they would come along too.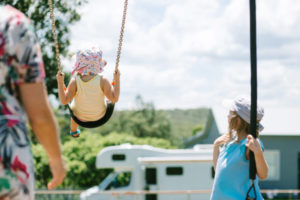 Some of our motorhome hires do allow you to bring your fur baby of the K-9 kind – let us know if this is important to you, and we'll show you a suitable option or two. We have been asked if you can bring cats and even a pet snake at one time, however, unfortunately, cats and snakes aren't deemed as suitable roadworthy companions as dogs by our partners!
Please do note if you are bringing your dog with you, that national parks have specific rules with regards to domestic pets. We'd suggest making sure you're across these rules if national parks are going to feature on your itinerary.
If you are bringing your furry friend, there is a pet-cleaning fee involved and written permission at the time of booking, so please don't forget to mention that to us when you book your motorhome hire if this is a requirement.  The pet cleaning fee currently varies from AU$100 – AU$200 depending on which motorhome you go for.
We have covered off 7 popular questions about motorhome hire FAQ, however, if we haven't answered your burning question, please get in touch with us to ask and one of our travel experts will answer it for you.
If you are looking for a motorhome hire for your next Aussie adventure, then get in touch with us to get hold of a personalised information pack and also check out our Travel Routes here and find out where your next adventure could take you.
We hope this motorhome hire FAQ has made the planning a little easier for you too!