Are you ready for an unforgettable adventure down under? Picture yourself cruising through the stunning landscapes of Western Australia, embarking on a journey through the Northern Territory, and making a stopover in the iconic Alice Springs. The key to an extraordinary Australian holiday is the freedom and flexibility that motorhome camper hire offers. Discover the unparalleled beauty of Australia with Gallivanting Oz and experience motorhome holidays like never before.
Motorhome Camper Hire Exploration: Vast Horizons of Western Australia
Western Australia: Nature's Playground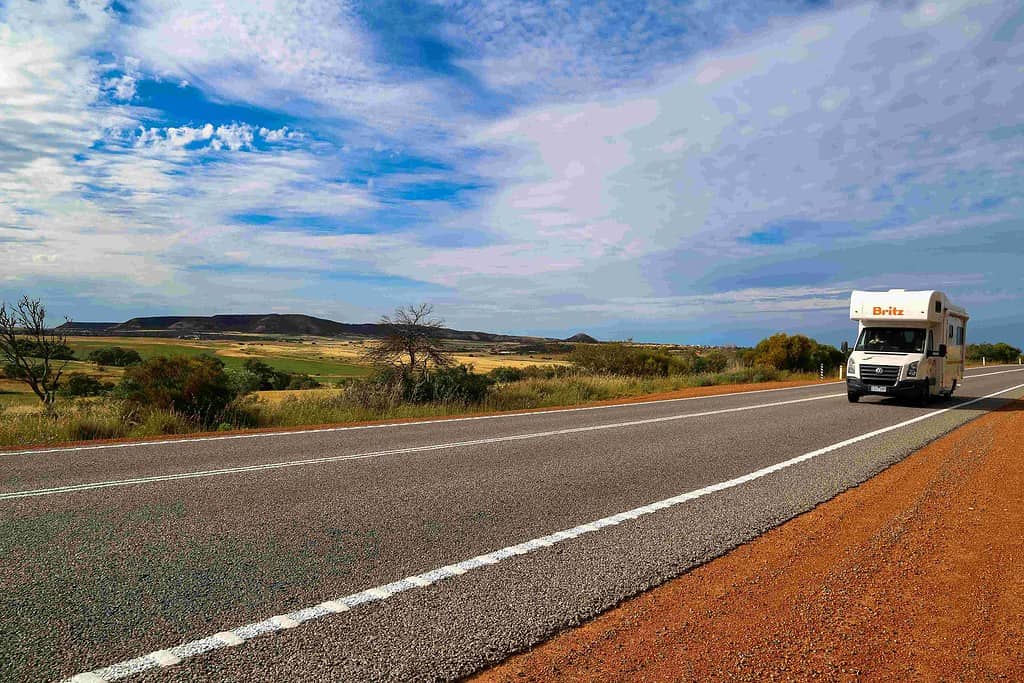 Western Australia, with its vast landscapes and diverse natural wonders, is a haven for adventure seekers. With motorhome camper hire from Gallivanting Oz, you can explore this magnificent region at your own pace. Roam through the ancient forests of Karri and Tingle trees in the Valley of the Giant, where the towering giants will leave you in awe. Take a dip in the crystal-clear waters of Hamelin Bay, home to friendly stingrays that often approach the shoreline.
Motorhome Adventures in Western Australia
Western Australia offers a plethora of motorhome-friendly campsites, allowing you to immerse yourself in the beauty of the outdoors. From the rugged coastline of Cape Le Grand National Park to the red sands of the Pinnacles Desert, your motorhome holiday in Western Australia promises diversity and awe-inspiring experiences at every turn.
We offer motorhome depots for pick up and return of your motorhome hire from both Perth and Broome. It is worth noting that Broome does have a remote location surcharge which does add to the cost. If you are short on time or considering onward travel plans, this may suit you. Alternatively, if one of the iconic routes like Darwin to Perth is on your radar, do this in one complete adventure, if you have the time available.
Journeying Through the Northern Territory
The Northern Territory: Where Adventure Begins
The Northern Territory is a land of adventure and cultural richness. Explore the famous Kakadu National Park, a UNESCO World Heritage Site, where ancient rock art, lush wetlands, and diverse wildlife await. With motorhome camper hire, you have the opportunity to camp within the park and witness stunning sunrises and sunsets over its unique landscapes.
Unforgettable Adventures in the Northern Territory
Your motorhome adventure continues as you head to Uluru and Kata Tjuta, the iconic red monolith of the Australian Outback. Stay in comfort and convenience while you experience the magic of these sacred sites. Embrace the vibrant culture of the Indigenous people and gain insight into their spiritual connection with the land.
Discovering the Magic of Alice Springs
Alice Springs: The Heart of Australia
As you journey deeper into the Australian Outback, you'll reach the vibrant town of Alice Springs. Surrounded by the mesmerizing MacDonnell Ranges, Alice Springs is a gateway to endless adventures. Explore the Alice Springs Desert Park, where you can witness the unique flora and fauna of the region. Don't forget to visit the Royal Flying Doctor Service, a vital lifeline for the Outback communities.
Motorhome Comfort in Alice Springs
With Gallivanting Oz's motorhome camper hire, you can enjoy the comforts of home while exploring the remote landscapes around Alice Springs. Spend your evenings stargazing in the clear desert skies, with the tranquil sounds of the Outback as your backdrop.
In great news, we have motorhome depots in Alice Springs, meaning you can start or end your adventure here if you are tight on time. There are both 2WD and 4WD campers available to hire from Alice Springs. You could have a wonderful adventure in as little as 7 days if you are tight on time but would love to have an outback experience in a motorhome camper hire from Alice Springs.
Motorhome Camper Hire: The Ultimate Way to Experience Australia
Freedom and Flexibility
Choosing motorhome camper hire for your Australian adventure means you're in control of your journey. No need to adhere to rigid itineraries or worry about finding accommodation. Your motorhome becomes your home on wheels, offering all the amenities you need for a comfortable and memorable trip. There are a number of different holiday packages and travel routes which may suit you.
Tailored to Your Preferences
At Gallivanting Oz, we offer a diverse range of motorhomes to suit your needs. Whether you're a couple seeking a cozy retreat or a family looking for adventure, we have the perfect motorhome for you. Our vehicles are well-equipped with all the essentials, ensuring a hassle-free holiday.
Expert Guidance and Support
Our team at Gallivanting Oz is passionate about helping you create the motorhome holiday of your dreams. We provide expert guidance on routes, campsites, and must-see attractions. Rest assured, your journey will be filled with remarkable experiences, and we're here to assist you every step of the way.
Our unique Motorhome Plus product is complimentary when booking a motorhome camper hire with Gallivanting Oz with selected routes will take any hassle out of planning. We even offer our video chat service to assist with your planning which is just another way we strive to exceed your expectations when dealing with Gallivanting Oz.
Your next step
Motorhome camper hire with Gallivanting Oz opens the doors to extraordinary motorhome holidays in Australia. Explore the untamed beauty of Western Australia, venture into the heart of the Northern Territory, and discover the enchanting Alice Springs—all from the comfort of your home on wheels. With the freedom to go where you please and the convenience of a fully-equipped motorhome, your Australian adventure promises to be an unforgettable journey through the diverse landscapes and rich culture of this remarkable continent.
Have a look at the variety of motorhomes, campervans, and 4WD camper hires we offer and request a quote with a personalised package of information for planning.
Don't miss the opportunity to experience motorhome holidays that will leave you with cherished memories to last a lifetime. Embrace the freedom, flexibility, and excitement that come with motorhome camper hire and embark on the adventure of a lifetime in Australia. Start planning your dream motorhome holiday with Gallivanting Oz today!